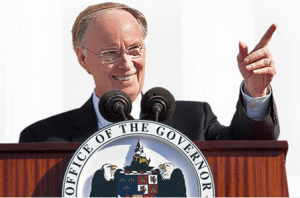 As was widely expected the Governor of Alabama, Robert Bentley, signed into law the states' crowdfunding exemption bill.  The new law allows businesses and  located in Alabama to raise up to $1 million.  Investments are capped to $5000 for non-accredited investors.
The law passed both the House and Senate without a vote against it.  The investment crowdfunding law was publicly supported by the Alabama Securities Commission – in start contrast to some states where the state securities authorities have taken an anti-crowdfunding posture.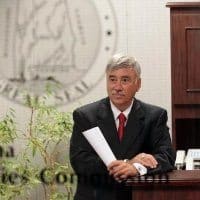 Securites Commission Director Joe Borg was quoted on the new legislation;
"While investment in startup businesses has risk, the potential rewards in promoting new businesses and job formation in our local communities are invaluable."
Earlier this year as the bill made it's way through the legislative process, Senate Pro-Tem Del Marsh stated;
"Our number one goal as lawmakers is to improve Alabama's private sector economy by
enacting pro-growth policies and reducing unnecessary red tape. Senate Bill 44 represents a common sense, yet innovative  approach to increasing capital for Alabama small businesses. I applaud Senator Orr and Director Borg for partnering on  this legislation and was proud to see it pass the Senate with bipartisan support."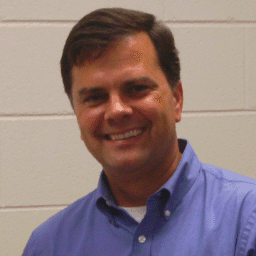 Joining in with his support of the bill, Senator Arthur Orr stated;
"Small business is the backbone of Alabama's economy and it is important that we work to protect and promote their ability to continue providing jobs and services to our citizens. This legislation not only has the potential to help small businesses recover from the effects of a sluggish national economy, but it can also help build a foundation for significant growth well into the future."
As non-accredited or retail crowdfunding has been slow to complete the regulatory process at the federal level, a growing number of states have launched their own initiatives recognizing the benefits to small businesses and local economies.  The number one challenge for entrepreneurs starting new companies is access to capital.  Streamlining the capital formation process by reducing un-neccesary regulations are expected to aid in growing local economies.