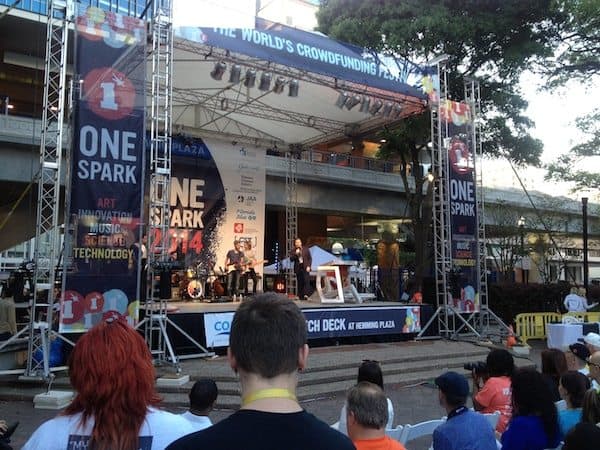 Take your favorite local street fair, cross it with a creative conference, add a "vote for your favorites" fundraising competition, and throw in nearly a quarter million people. Take all of that together and you have the makings of One Spark, the major crowdfunding event held over five days last week in Jacksonville, Florida.
The second annual One Spark summit lived up to its billing as "the world's largest crowdfunding festival," bringing approximately 235,000 people to the downtown streets of Florida's largest city. More than 600 "creators" exhibited projects at One Spark to compete for their share of a $250,000 "crowdfund" pool and one of the six $10,000 prizes for jury-selected winners in each category: Art, Music, Science, Technology, and the catch-all classification of "Innovation."
Certainly, innovation and ideas abounded wherever you looked at One Spark – at the opening and closing ceremonies; in the local venues where projects were showcased; in the conference center where speakers gave inspiring talks. Here were some highlights from the week that was at One Spark.
Who was #Jason?
Like most big events these days, One Spark had a predetermined hashtag associated with it so attendees could engage with each other on social media. Unsurprisingly, that 'tag was #OneSpark. But the tweets and Instagram posts throughout the event were littered with another hashtag (and a seemingly arbitrary one at that): #Jason. Huh?
Turns out that during the opening ceremony on Wednesday evening, One Spark emcee Doc Waller – a performer, writer, speaker, and the founder of Becoming Possible – picked out a random crowdmember, asked his name, and told attendees to use it as a hashtag for the rest of the week. Obviously, they listened.
Passion with Purpose
The speaker series featured a variety of experts in an array of fields: marketing, music, fundraising, tech, and others. But a theme emerged consistently from each speaker's presentation: the importance of finding your inspiration and empowering your passions.
Leading off the speaker series, Joanna Schwartz, CEO of EarlyShares, discussed how the new world of equity crowdfunding is creating new opportunities for both entrepreneurs and investors to ignite and engage with the business ideas they feel passionate about. Following Schwartz was Jeff Barlow, Creative Manager of In-Store Experience for Starbucks, who urged his audience to feed their innovative impulses by exploring, learning, and pushing their boundaries.
"The whole 'One Spark' experience is about finding great ideas, about elevating great ideas," said Barlow. "So create, create, create."
Crowdfunding & Community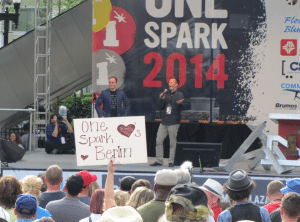 Despite being "the world's" crowdfunding festival, One Spark was very much Jacksonville's event. The local population supported and patronized the week's events en masse, and the 600 creators were predominantly Florida-based businesses.
That community engagement is part of what made One Spark so successful. Since attendees cast 120,000 votes on which projects should earn funds, they spent time talking to and getting to know the exhibiting creators. With so many being local organizations, artists, and companies, One Spark certainly spurned new networking relationships and turned more than a few attendees into new customers – helping the Jacksonville economy in the process.
"It's so wonderful to see the community come together," said Shawn Fisher, a musician in the Jacksonville band Flagship Romance, who participated as a creator. "For us, it's more than just the votes; it's getting to meet people and make connections that we otherwise wouldn't get to make. And it's in our backyard, so what could be better than that?"
One Spark's (and Crowdfunding's) Bright Future
The events drew to an end on Sunday, when the five big winners were announced at a closing ceremony. But the end of the Jacksonville conference is just the beginning for the One Spark organization.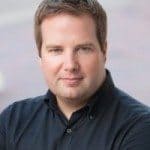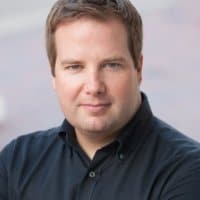 One Spark is going international with its next move, hosting the first One Spark Berlin in September. And organizers say there is a wealth of interest from other cities in hosting One Spark conferences of their own. Joe Sampson, One Spark executive director, envisions One Spark becoming "a global platform for taking ideas to action."
The success of the Jacksonville event also proved the level of interest individuals have in supporting crowdfunding – be it online (as we've known it) or in person (as at One Spark). In addition to voting to distribute the $250,000 crowdfund, One Spark attendees in Jacksonville contributed more than $53,000 of their own money to creators over the five-day period.
For many attendees, those contributions were their first-ever crowdfunding pledges… but hopefully they won't be their last.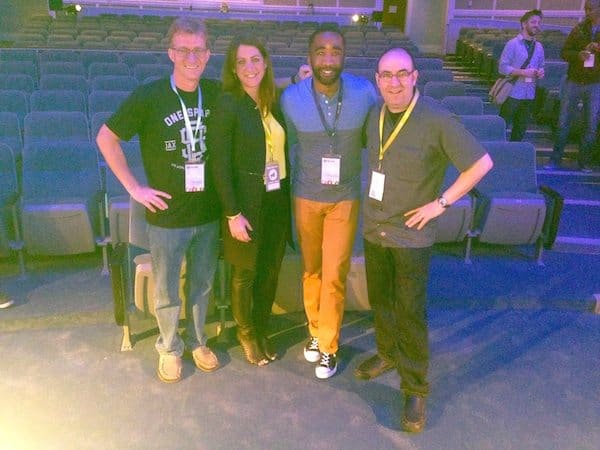 _____________________________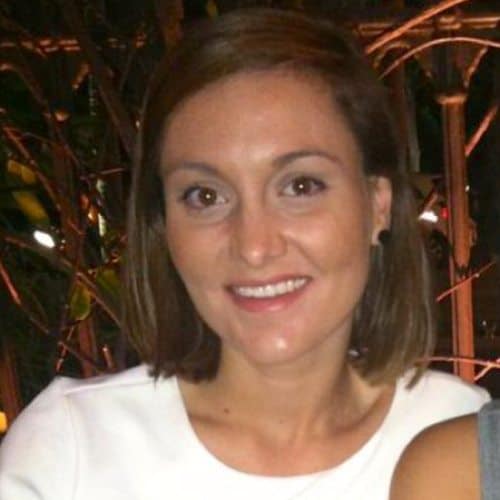 Madelyn Young is Content Development Manager at EarlyShares.com. A passionate advocate for entrepreneurship and equity crowdfunding, she writes about fundraising, investing, and startups for the EarlyShares blog. You can follow her on Twitter @madelyn_young or email [email protected].

Sponsored Links by DQ Promote