A proposal to allow crowdfunding in Denmark has been delivered to the Danish Parliament hoping to recognized the new form of capital formation.  The resolution was sponsored by multiple politicians including; Jakob Engel -Schmidt , Kim Andersen, Hans Kristian Skibby , Joachim B. Olsen and Mike Legarth
The intent is to increase funding for entrepreneurs and startups and the Danish government has been given until the end of 2014 to identify obstacles and make recommendations so crowdfunding may become fully legalized in the northern European country.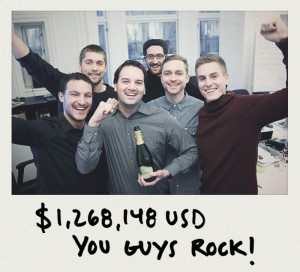 In an article in TrendsOnline, the example of Airtame was utilized to highlight the need.  Earlier this year the Danish startup raised over $1.2 million on rewards based platform Indiegogo.  This successful funding event was accompanied by a successful trip to CES Internation where their tech device was well received.
The article also noted that entrepreneurs currently cannot find sufficient capital in the country do to the dearth of venture capital and local banks risk aversion.  The inclement atmosphere for businesses has driven small companies to seek funding elsewhere outside the borders of Denmark.  Industry leaders see crowdfunding as a natural step to address this gap in funding for small businesses.
While rewards based crowdfunding has been available there is growing acceptance that investment crowdfunding may be a more effective vehicle to allocate capital to startups with merit.
–