Hoping to move forward with the legalization of crowdfunding, Japan's Prime Minister Shinzō Abe and his cabinet approved a de-regulation of equity campaigning to the Financial Instruments and Exchange Law, which will help companies, especially startups, with raising crowdfunding equity.
"Abenomics" encourages small and medium enterprises (SMEs) growth and development, along with encouraging domestic demand and finally overcoming two decades of deflation.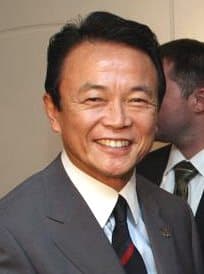 Japan's Financial Minister, Tarō Asō stated, "The reform is necessary to strengthen the provision of risk money and boost the confidence in the financial market." Japan has come up with regulations that will consider crowdfunding platforms in the U.S. and U.K. such as Kickstarter and Crowdcube.
Currently private companies are not allowed to advertise crowdfunding offering to the public. However, once the law comes into effect, the business will be able to campaign up to $1 million through online platforms. Anyone will be allowed to invest, but those who are donating will be cut off at $5,000.
Although Japan has savings worth an $8.39 trillion, there is less than 5% of total savings that has entered the crowdfunding market. Kaz Ohmae, President of Crowd Securities Japan and Crowdbank states he is expecting close to 10,000 investors that will use the CrowdBank platform by March 2015.