Crowdfunding platform BloomVC.com has partnered with AXA Insurance's RoadSafe Schools campaign to help to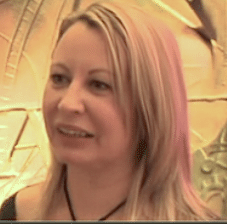 deliver improved road safety standards to Britain's roads.
"We're really excited about these projects, which will make a real difference in reducing accidents and keeping children safe on the roads. Crowdfunding is all about bringing people together to achieve important changes.  We've seen this successfully demonstrated by businesses, entrepreneurs and start-ups, but now we can also see it being harnessed by local people, for the benefit and safety of the children in their community."
According to recent findings from AXA's RoadSafe Schools campaign, more than 550,000 children have been killed or injured within 500 metres of schools in the past six years – yet funding for road safety improvements and education has fallen dramatically. Road Safety experts fear that without adequate financial backing, casualty numbers will rise.
Each local area has different requirements to tackle accidents around schools. BloomVC.com will be providing AXA RoadSafe Schools with a platform for communities, schools, local councils or Road Safety Officers to crowdfund and support the road safety initiatives which a local area most needs to reduce road casualty figures.
Amanda Boyle commented on AXA's involvement:
"It is brilliant to see AXA leading the way as one of the first big brands to recognise crowdfunding's unique potential for positive social impact. No project is too small to make a difference to preventing injury and saving lives, and AXA will be donating directly to all the crowdfunding efforts."
Sponsored Links by DQ Promote