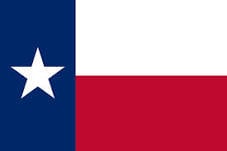 The Securities Board of the State of Texas has proposed rules on intrastate crowdfunding.  It is being reported the new legislation will go into effect this coming August.  As with other state investment crowdfunding laws, the intent is to facilitate capital to small businesses and startups – companies that are vital to the economic growth and job creation for local economies.  Texas has earned a reputation for being business friendly and has successfully attracted new businesses in recent years.
Texas reported earlier this year that "business is booming", buttressed by the growing number of new business filings in the state during 2013 versus the year prior.  This was the 4th year in a row the number of business filings had increased year over year.
Secretary of State Nandita Berry was quoted as stating this past February;
"The combination of low taxes, less regulation and a fair legal system has made Texas the best state in the nation to live, raise a family and start a business."

"We've cut red tape and made it possible in many cases to start a new business in Texas virtually overnight," Secretary Berry said. "Texas is wide open for business. Welcome to the land of opportunity."
The proposed rules for investment crowdfunding are described as follows:
Unaccredited investors can invest up to $5K/year in a startup.
Startups raising $1M or less need only have the CEO certify their financial statements rather than provide audited statements.
Texas Crowdfunding portals need only fill out a form and pay a standard filing fee which basically provides a basic background check.  The portal needs to track investor/issuer comments and all communications must take place on the portal. Portals do not need to sit for exams and must maintain records of transactions for five years.
The proposed ruling will be open for comment for 60 days and is expected to pass in final form in August, 2014.
Texas is the most recent addition to the growing number of states that have chosen to take matters into their own hands to streamline the crowdfunding process. While some states have paradoxically taken an anti-crowdfunding approach others have recognized the enormous benefit to the citizens of their states.

Sponsored Links by DQ Promote