He may not have won season 5 of "The Voice," but it seems Will Champlin is still getting attention from his devoted followers. The fans, also known as "Champs" by the musician, recently launched an crowdfunding campaign titled "Will Champlin Deserves Radio-Activitiy" to raise $35k to help the independent artist through Indiegogo to promote his new music to radio stations throughout the U.S.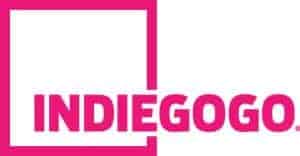 Will's manager Bobby Spivey stated, "Will's first post-Voice single 'Last Man Stnading' was released on March 17. In less than 24 hours, it hit number 32 on iTunes Alernative Charts. It happened without a label promoting the single, and without airplay. This is unprecedented."
The "Champs" also noted, "Will is a rare gift to music lovers. He plays multiple instruments, has a unique voice and is a powerful and versatile songwriter. Equally important, he is every bit as sincere and down-to-Earth in person as he appeared to be as a finalist on season 5 of NBC's 'The Voice,' which is where many of us first discovered Will."
"Although new to us, Will is not new to music. Born into a musical family, he players every instrument he could lay his hands on until leaving for Berklee College of Music in Boston. After graduating, he spend several years in Nashville. Will played piano on Michael Jackson's last album. During that time he wrote a song on Heather Headley's album, 'Audience of One,' which won two Grammys."
"He also recorded and performed with Billy Ray Cyrus, and toured with Max Weinberg, and wrote and recorded a song that found a home on the CW's 'Heart of Dixie.'  Will also toured with Glenn Frey of the Eagles. The fact that Will Champlin has accomplished all of this, yet is STILL not a household name, shows you just how hard it is to make it in today's music world"
In order to get his name out to the radio stations, Will needs funds to hire 'radio lobbyists' to help promote his music. The "Champs" decided to use Indiegogo to fundraise on Will's behalf. Although hesitate at first, with the help from his fans, Will agreed to help with the campaign, as long as she can contribute perks and also videotape a message.
In return for all donations, each backer will have a chance to purchase special item perks that are unique and personal that come from Will.  So far the campaign has earned a grand total of $6,334 and has 24 days left.
Have a crowdfunding offering you'd like to share? Submit an offering for consideration using our Submit a Tip form and we may share it on our site!