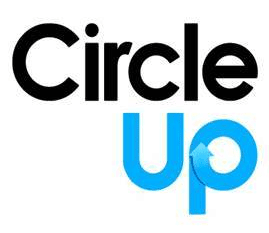 As part of the inevitable evolution of investment crowdfunding portals, consumer product platform CircleUP has introduced diversified investment funds giving them the title of "Circles".  CircleUp was launched two years ago with the objective of creating a "more efficient and personalized market for individual private investments" raising over $30 million for early state consumer products in the process.
Now the company is introducing funds in two different styles: Investor led & Thematic.
Investor led allows individual members with specific industry experience to manage decor focused "Circles".  The lead investor earns "carry" or carried interest – when the fund returns capital to investors.  Circle shared several of the initial "Circle Lead Investors" they have set up on their platform: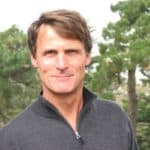 Brad Barnhorn is an Industry Advisor at Silverwood Partners. Brad was an early pioneer in the healthy beverage space as Founder and CEO of Fantasia Fresh Juice Company, which he built into the leading premium fresh juice/smoothie brand in the midwestern U.S. Fantasia merged with Naked Juice and Pepsi acquired the combined company in 2006. Brad also serves as a Board Member for several operating companies, including Krave, Kevita and Rhythm Superfoods, and an advisor to several consumer focused private equity funds.
Brad Feld has been a technology entrepreneur, venture investor and advisor since 1987. He is the Co-Founder of Foundry Group, Mobius Venture Capital, Intensity Ventures and Techstars. In addition to technology investing, he is also an active investor in consumer product companies.
Patrick Finn is Managing Partner at Finn Capital Partners, a firm he co-founded in 2013 to invest in and support high-growth early-stage consumer-goods companies across multiple categories. He founded Finn Capital Partners to address what he saw was a material capital market inefficiency: great consumer goods companies often have trouble accessing capital to fuel growth. He deeply enjoys partnering with his portfolio companies to help them realize their potential.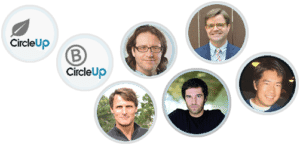 The Thematic Circles is a sector specific strategy that allows investors to access multiple investment opportunities creating a diversified portfolio approach. 
The sector specific circles offered now include:  Natural & Organic products and B Corps (companies that benefit society).
"CircleUp's B Corp Circle is the first dedicated fund to invest exclusively in Certified B Corps," said Jay Coen Gilbert, Co-Founder of B Lab. "We are excited about this milestone for the B Corp movement, as more sophisticated investors recognize the potential for B Corps to drive not only social and environmental impact, but also financial return."
Sponsored Links by DQ Promote