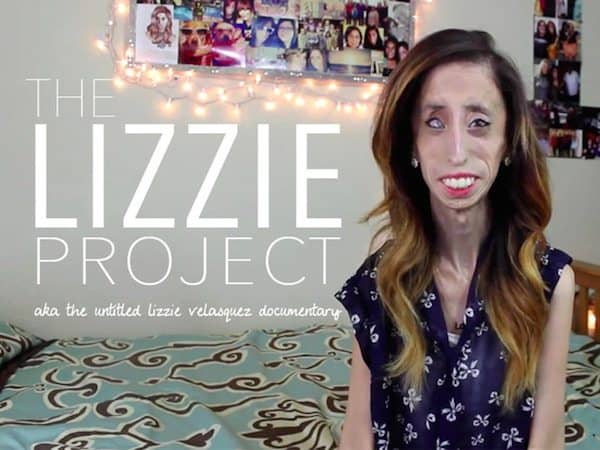 Setting out to share a special story about survival and motivation, first-time director Sara Bordo launched a brand new campaign on Kickstarter titled "The Lizzie Project." The official documentary is based on 25-year-old Lizzie Velasquez, the breakout speaker of the YouTube video "How Do You Define Yourself?" which has received more than nine million views to date.
Currently titled "The Lizzie Project," the film follows Lizzie's extraordinary life as she struggles with not only an unusual disorder but also being labeled as "the world's ugliest woman." Born with a rare, unnamed syndrome that only three people in the world are known to have, Lizzie's body has an inability to gain weight and she has never been more than 62 pounds. Now, at the age of 25, Lizzie is the author of three books and is considered one of the most sought after motivational speakers in the world.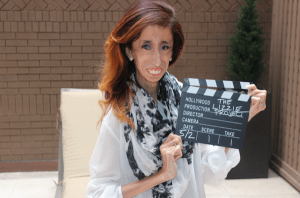 Ms. Bordo stated, "Lizzie's survival of being bullied so publicly and her incredible torch of self-worth and positivity is inspirational in a time when too many children and teens are struggling with the same issues. The movie will show how Lizzie is dedicating her life to making a true difference and inspiring others to support each other, online and off."
Sharing her feelings about the campaign and film, Ms. Velasquez noted, "I know first hand how cruel the Internet can be, but having come out on the other, I now feel a tremendous amount of love and support from the online community. I want to give people who are struggling with their own adversity- what theirs may be – hope that you can survive being bullied."
Sara then added, "Kickstarter is the best example of what is possible when a community comes together. This was a perfect place to fundraise for our film, providing us with authentic, intimate ways for Lizzie's network of supporters, new and exsisting, to be participants in this movement to address online bullying."
With the funds gathered from the campaign, Ms. Boro will be about to hire a crew, including author of "I AM THAT GIRL" Alexis Jones and veteran entertainment publicist from SXSW Ngoc Nguyen. Other items Sara is purchasing with the money are lighting, sound, transportation and many other aspects that are necessary to complete physical production and shooting of the movie over the course of 10 weeks
The campaign kicked off on May 2nd and will run until June 1st. So far, the campaign has already raised $47,487 and has 999 backers.
Have a crowdfunding offering you'd like to share? Submit an offering for consideration using our Submit a Tip form and we may share it on our site!