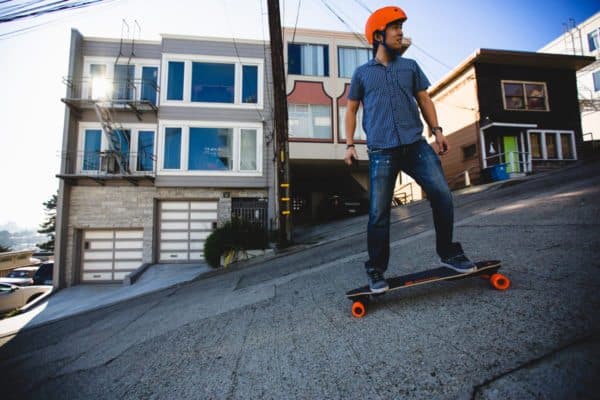 Boosted Boards, the ultraportable longboard electric vehicle company, has listed on "venture capital" investment crowdfunding platform FundersClub. Financial details have not been disclosed for this accredited only crowdfunding campaign. At a measly 8 pounds in weight and 20 mile top speed with hill climbing ability to boot, it's no wonder that the Sunnyvale, California-based company has secured significant pretail for the lightweight longboard that fully recharges in fifteen minutes.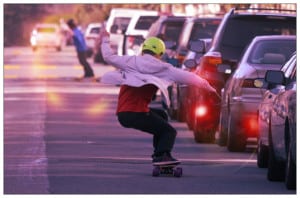 Kickstarted back in 2012, Boosted Boards amassed $467K in funding in just 30 days, with 1,110 backers helping them glide past their $100K goal.  Their smart and informative Kickstarter campaign video highlights Booster Board's high- efficiency solution to wasteful driving: "50% of all trips that people take in cars are under 5 miles, that's 25% of all commutes!" Boosted Boards also heralds that its lightweight electric portable vehicle can easily be used in conjunction with public transportation.  Whether hopping on or of the bus or

train, commuters can easily ride to their stop or end destination and then simply carry their Booster Board with them or store it away at work.
Additional featured press and video clips on TechCrunch, Mashable, and TED give investors and consumers the thrill of the electric California designed and built ride with ultra-efficient batteries, motors and software.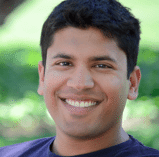 The Co-Founders at Boosted Boards participated in the Y Combinator and StartX incubator programs.  With backgrounds in mechanical, electrical, and aerospace engineering from Stanford as well as keen interests in longboarding, snowboarding, kiteboarding, and wakeboarding, transportation is on Boosted Boards' teams mind. Co-Founded in 2011 by CEO Sanjay Dastoor , CTO John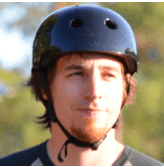 Ulmen and CMO Matt Tran when they were Stanford PhD students, Ulman developed the original Boosted prototype, and invented new encoder and sensor technology during his doctoral research. Dastoor's work on bio-inspired robotics earned him a pending patent that is being continued by Stanford and Honda. Dastoor and Ulmen's engineering expertise coupled with CMO Tran's urban transportation and action sports studies and systems engineering experience garnered from his work on Lockheed Martin's Airbourne LaserAccording and Sal Trujillo's senior robotics engineering expertise from QBotix  (he has three pending patents) becomes a force for transportation revolution, "It's no surprise that we joined our revolutionary prototype drivetrain with our favorite longboard components. But the bigger picture is even more exciting: changing the world of transportation and shifting the perception of what a vehicle can be."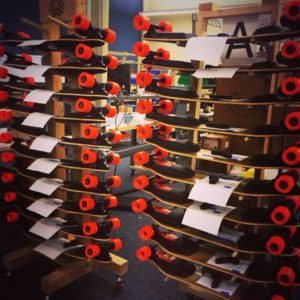 Teaming up with industry maverick Loaded Vanguard Longboards and former Tesla engineer, Cabe Atwell of element 14 blogged technical details about the Stanford-educated Boosted Boards team's initial product, "After ten prototypes, the students came up with a very compact drive train that connects two twin motors to the rear wheels of a decked out board. Each of the simple timing belt mechanisms are driven by its own energy dense 2000 W (2.6 hp) brushless electric motor. Brushless motors improve efficiency and performance and their lower friction helps lower noise and promotes longevity compared to conventional DC motors. They also aid in stopping and the team wrote regenerative braking code to use them in recharging the battery during your trip. Modifications are still being made to fix problems like jerky acceleration from zero velocity…. The device is powered by a small and lightweight rechargeable lithium ion battery that will last around 6 miles and recharge in 2 hours. A wireless controller accelerates the board positively or negatively and indicates battery life. The board can do 20 mph at a max incline of 15%."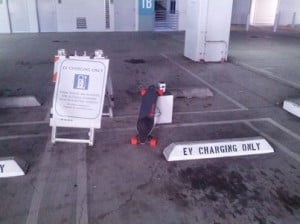 Additional specification of the Boosted Board include:
Adjustable power: Change from standard to expert mode to control the speed and torque limit to fit your riding style and skill level.
Wireless Handheld Control: Accelerate or apply the brakes easily with a Bluetooth enabled thumbwheel control so you can focus on the ride instead of pushing.
Intuitive Software: Experience unbelievably smooth power delivery thanks to onboard sensors and processors.
Regenerative Braking: Apply smooth speed reduction to come to a complete stop while regeneratively charging the batteries.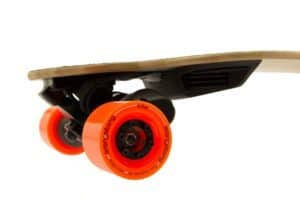 Boosted Boards are currently available for pre-order on the company's website; Boards cost $1995 and are being shipped to early pre-orders. Commuters now have another opportunity to transport themselves sleekly to work and play.  By going electric, Boosted riders benefit their communities; they lessen their own transportation costs, alleviate traffic and air pollution, thereby significantly reducing their overall energy use and carbon footprint.

Have a crowdfunding offering you'd like to share? Submit an offering for consideration using our Submit a Tip form and we may share it on our site!

Sponsored Links by DQ Promote