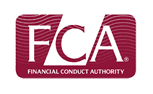 It is being reported that the Financial Conduct Authority (FCA) in the United Kingdom is going to offer clarification  regarding the difference between "online guidance services" and regulated investment advice.  The report from the FCA is expected to be published next month.  The forthcoming report is not expected to directly impact crowdfunding platforms.
In a comment from an FCA spokesperson they clarified the intent of the paper;
"The paper on guidance/advice relates only to regulated investment advice, which could include whether to invest in crowdfunding opportunities. However, few crowdfunding sites offer 'advice' of this type. Most offer facts about an opportunity, which is covered by our rules on financial promotion – namely, that any information be clear, fair and cannot mislead".
The topic is of interest not only in the UK but also in the United States as the US investment crowdfunding industry has struggled with the SEC regulatory posture on crowdfunding portals and "curation".  The line between investment protection versus offering up investment advice has been debated in an ongoing polemic.
Within the UK, equity crowdfunding platforms offer highly curated investment offerings with only a percentage of companies attempting to list on platforms being accepted.  The crowdfunding platforms have a distinct economic incentive to offer quality listings to investors – as platforms compete to offer the best companies.  The regulatory discussion in the US has confusingly associated curation with investment advice.