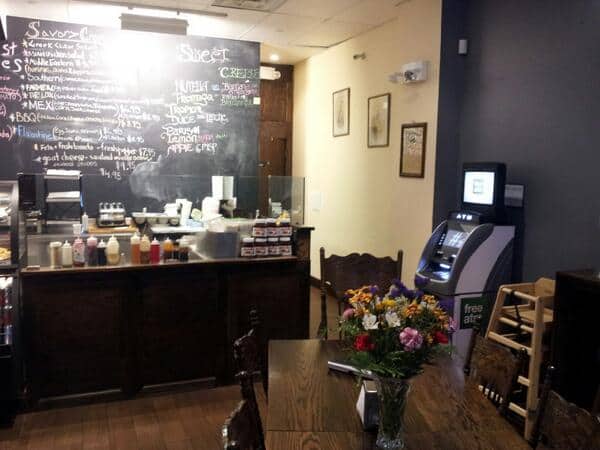 NewYork-based FreeATM has raised $805,000 on its equity crowdfunding campaign listed on SeedInvest ($770,000 Offline).  In FreeATM's public campaign video, Co-Founder and CEO Clinton Townsend states the VC and crowdfunding goal of its 506(c) offering to be $1 million.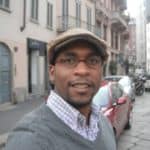 FreeATM replaces replaces old ATM technology with digital advertising-enabled, surcharge-free ATMs coinciding with the national point-of-sale and ATM upgrade for EMV compatibility.  These cards familiar to Europeans and Canadians for years have contact cards with embedded microchips.  Readers may fondly remember their first MAC card, when $5 withdrawals were possible.  Those days are long gone! Co-Founded by Townsend in 2011, FreeATMs were first tested in Brooklyn, NY.  Ann Carrns also reported on FreeATM in The New York Times back in 2011:
"The company's first free A.T.M. just began operating at the Knitting Factory, a music club and bar in Brooklyn's Williamsburg neighborhood. Mr. Townsend is subsidizing costs at this point, but the machine does display the calendar of events at the Knitting Factory, he said. (Transactions conducted at the machine are handled by WorldPay, a card payment processor). Mr. Townsend says he has had inquiries from third-party advertisers and thinks the idea can catch on."

Inspired by surcharge-free ATMs used while in London training for Deutsche Bank, Morehouse Co-Founder and CEO Townsend sought to replicate this service in the US.  Co-Founder and COO Eric Fondren joins Townsend at the helm.
Key points of FreeATM's current crowdfunding campaign on SeedInvest include:
Exclusive agreement: signed with the largest manufacturer of retail ATMs in the world (also an investor and board member) to provide ad-serving technology
Independent ATM Deployers: able to generate revenue from both passive and captive/transaction ads, as well as leverage ad inventory to for venue-specific promotions
Advertisers: reach customers at a crucial moment: when they need cash, able to target customers with place-based media in difficult-to-reach locations, leverage OOH ad networks
Consumers: can use any ATM without incurring fees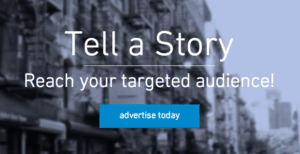 The Innovate NY funded company has caught on as more and more people would prefer not to pay a $3 or more fee for the convenience of using the closest ATM.  FreeATM accepts any debit or pre-paid card with a PIN; no bank affiliations are required.  Each transaction begins as normal.  While waiting for one's transaction to process, a targeted advertisement from a local or national sponsor such as yelp, Foxwoods or Venelle is shown.  Lastly, after avoiding the banking surcharge-fee, one may also receive an offer or discount on the receipt for use locally or online.
Have a crowdfunding offering you'd like to share? Submit an offering for consideration using our Submit a Tip form and we may share it on our site!