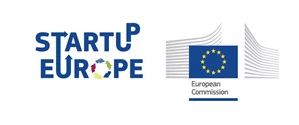 The StartUp Europe Crowdfunding Network has published their final report on fostering a conducive crowdfunding environment in Europe to help entrepreneurs.  The report pinpoints the demand  for engendering a professional, transparent, and consistent environment so both investors and entrepreneurs may view crowdfunding as a viable solution for their perspective requirements.
The final report, which has a publish date of this past April, shares some interesting statistics for the European continent.  In brief the researchers discovered:
There are 230 crowdfunding platforms in Europe today (entrepreneurship driven)
The majority of platforms offered hybrid investments; debt, equity, and rewards
Rewards based represented 19% of the platforms
68% of the platforms operated across national boundries
Average funding level for rewards – 12,500 EUR
Average funding level for equity – 113,000 EUR
The largest number of successful campaigns by country:

Germany 27%
Spain 17%
France 16%

72% of web entrepreneurs campaigns were successfully funded
It was interesting to note that 61.5% of respondents stated they believed the European Commission should play a significant role in creating a legal framework for pan European crowdfunding.  The creators of the document  also commented on the challenges in correlating data due to the disperse nature of the various platforms.  Certainly a consistent data structure across all platforms would make this considerably easier.
The 74 page publication may be downloaded here and the associated infographic is embedded below.

Sponsored Links by DQ Promote