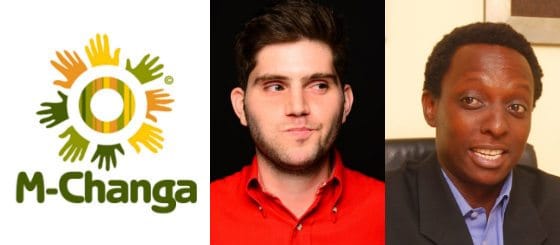 Ready to shine some light on crowdfunding in the country of Kenya, co-founders of the platform M-Changa, Kyai Mullei and David Mark, spoke to Demo Africa about how they successfully made traditional organized giving through the mobile money platform along with their latest mission to seek one million dollars in investments to expand.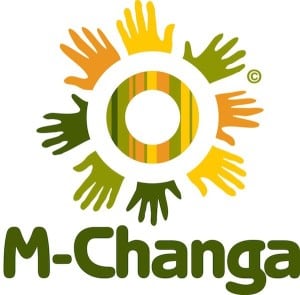 M-Changa based in Kenya is a member of the VC4Africa, the largest online community that connects Africa's most promising SME entrepreneurs with investors and resources.
When asked why the platform is so interesting to investors, the co-founders stated, "M-Changa's story is a growth story. With over 2,000 fundraising campaigns, over 13,000 supporters and close to 50,000 customer interactions, M-Changa is the biggest player in the digital Harambee space. The cross section of platform usage is extremely wide and mirrors trends demonstrated in all major research in the area of philanthropic giving in East Africa and Globally. This unique positioning allows us the potential to steer the national and regional dialog on transparency and digital fundraising.
"The evolution of M-Changa from launch a year and a half ago has been tremendous. Because of market demand M-Changa has evolved from a purely SMS based product to a hybrid one that allows you to start and manage a fundraiser online. M-Changa now gives a richer fundraising experience on both platforms and has significantly expanded its market potential. Our business model has also simplified tremendously as we opted for a direct monetization model (4.25% of funds collected) as opposed to client action-based charges."
Although their site isn't as well known as crowdfunding giants Indiegogo and Kickstarter, Mr. Mark and Mr. Mullei noted, "M-Changa is a culture-based product that reflects the Harambee-culture in Kenya and other countries in East Africa. The distinction is important. Harambees rely first and foremost on family networks and then friends. The general public (or anonymous crowdfunding as with Kickstarter and other platforms) is the last resort for anyone doing a Harambee. This difference greatly impacts the propensity to give, how often one gives, as well as the approach for requests for help.
"M-Changa is also the only product combining mobile money transactions with smart SMS-based fundraising functionality. The platform has been designed to mirror the real-life considerations of Harambees as closely as possible. For example, M-Changa has a treasurer feature that allows for multi-person custody of the funds raised in a campaign."
In regard to their dreams of expanding, the young entrepreneurs added, "We have discovered our market, we have evidenced proof of concept, we are revenue generating, and are attractive to both individuals and institutions. Approximately USD 50,000 has been raised on the M-Changa platform and we are growing at a clip of 16% month on month growth in revenues and 56% month-on-month growth in campaigns started. We are starting a new campaign because we need growth capital. We have spent the last 6 months building strong partnerships, but our continued rapid traction growth is also dependent on increasing general awareness of the product through both top line advertising and client relationship managers. We secured Angel investment of USD 35,000 two years ago and have self-funded the company since. We are looking for investors preferably with strong connections and experience in the mobile payments industry and banking or related financial sectors."

Sponsored Links by DQ Promote