Since 2009, people from all over the world have been talking about crowdfunding giant Kickstarter, and now the company's VP of community, Cindy Au, revealed there's more to it than just being considered as a "funding option."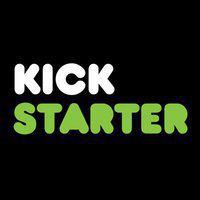 While speaking at the 2014 Nordic Game in Malmö, Sweden, Ms. Au stated,
"It's important to remember what our mission is, and that's to help bring people together to make new things. We want to help people with their ideas.

"Kickstarter is about much more than money. Ultimately, it's a place where developers can find a new audience, nurture their existing community, and build the game that they want to make. It is really important to be a person on Kickstarter. When you're running a Kickstarter project, it's about you. It's about your team. Kickstarter is your story."
While the famous crowdfunding platform supports a large number of projects, products and art, Kickstarter has definitely become ground central for board and video games. Ms. Au also noted that out of all the categories on the site, games has made $243 million pledges and is undoubtedly the largest category.
Although there is no real reason behind the spike of video games projects on Kickstarter, Ms. Au believes crowdfunding site's "all or nothing" funding policy has attracted both first and experienced developer from all over the world.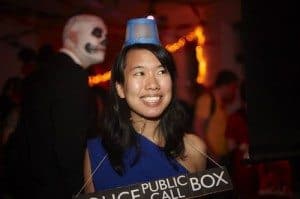 Ms. Au explained, "Why all or nothing funding? "Over the years we've seen it's a really, really great way of compelling people to act and invest. There's less risk for everyone. It's about ensuring accountability and minimizing risk, but also giving people an opportunity to fail.

"I cannot emphasis enough how important it is to fail. Kickstarter meant to be a sandbox. It's mean to be an experiment. It's a place where you can fail safely."

Ms. Au also shared ways that campaigns may succeed on Kickstarter. "Communication is key. Communication is everything. As developers, communication is sometimes the last thing you think about, but it really is crucial to prepare yourself. Share your project early. Get feedback. Put it out there. Share a preview privately with friends and colleagues, because you want people who are going to give you honest feedback.

"Talk to the press in advance, but remember, when speaking to the press, pitch the game, don't pitch Kickstarter. What is your game? What is your story? You want to deliver to them a story they can write. Communication before, during and after your campaign, because communication becomes much more important after you've got your backers"

Sponsored Links by DQ Promote