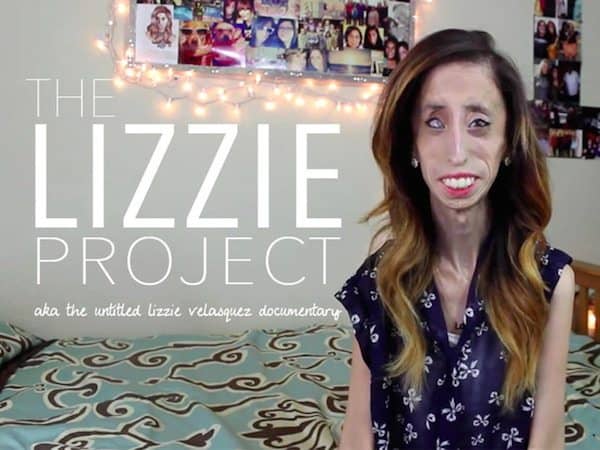 With less than two day to go, director and producer Sara Bordo's crowdfunding campaign on Kickstarter for her upcoming documentary "The Lizzie Project" has surpassed the initial $180k goal and raised $206,799 from 3,370 backers. The film features Elizabeth "Lizzie" Velasquez, who was labeled as "The Ugliest Woman in the World."

When Lizzie was born in 1989, doctors discovered she was one of only three people in the entire world to have an extremely rare, unnamed syndrome that would prevent her from gaining weight. Her parents were told to not expect her to have too much physical or mental advancement. Luckily, at the age of 25 and weighing only 58 pounds, Lizzie has proven not only is she a fighter, she's also an inspiration to others that have struggled. Now she is ready to share her life story to the world.
When she was 17 years old, Lizzie found a YouTube video that branded her "The Ugliest Women in the World." This video, which was made by an online bully, attracted some of the cruelest comments, including one viewer stating, "Do everyone a favor and just kill herself." Rather than let someone she never met bully her, Lizzie shrugged the bullies off by graduating from college and became one of the most sought after motivational speakers in the world. Her main focus is to make the online community a more positive place than when she found it.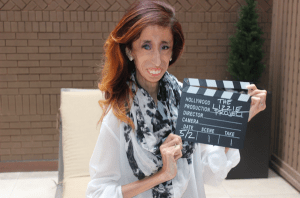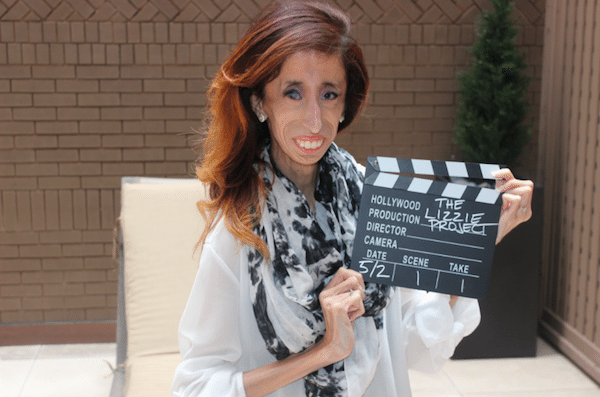 Ms. Bordo stated, "Lizzie's survival of being bullied so publicly and her incredible torch of self-worth and positivity is inspirational in a time when too many children and teens are struggling with the same issues. The movie will show how Lizzie is dedicating her life to making a true difference and inspiring others to support each other, online and off."
Sharing her thoughts about the campaign and the documentary, Miss Velasquez noted, "I know first hand how cruel the Internet can be, but having come out on the other, I now feel a tremendous amount of love and support from the online community. I want to give people who are struggling with their own adversity- what theirs may be – hope that you can survive being bullied."
Ms. Bordo added, "Kickstarter is the best example of what is possible when a community comes together. This was a perfect place to fundraise for our film, providing us with authentic, intimate ways for Lizzie's network of supporters, new and exsisting, to be participants in this movement to address online bullying."
The goal of the campaign is to fund the crew, lighting, sound, transportation and many other aspects to complete physical production and film the movie over the course of 10 weeks. Ms. Bordo will hire author of "I AM THAT GIRL" Alexis Jones and veteran entertainment publicist from SXSW Ngoc Nguyen.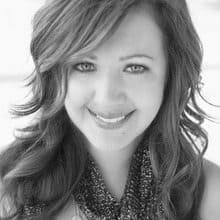 According to the campaign's website, "We recognize that we have a higher budget than most films on Kickstarter. Because of Lizzie's syndrome, her body gets tired more easily and, since she's our real life heroine, we have to create an extended shooting schedule that is mindful of her physical needs. This means that we have to shoot over a longer period of time, so she can build in proper rest and recovery time in between.

"Our team is made up of successful former film studio alums and we are hoping to get cooperation from our friends at the big video and social networks to participate. Our intention is to make things better, not point fingers. We are optimistic that Lizzie's experiences and championship of YouTube through her own video series, will help open the doors to hear her real-life story and be the catalyst for further change with online bullying."

Have a crowdfunding offering you'd like to share? Submit an offering for consideration using our Submit a Tip form and we may share it on our site!

Sponsored Links by DQ Promote