Prelaunch, the pre-order site and online community where consumers can follow their favorite brands and pre-order new pretail products, is offering a new "CrowdDiscount" program. The program strives to makes new technologies accessible to more consumers while providing young brand partners with additional exposure and sales as their new products enter the production stage.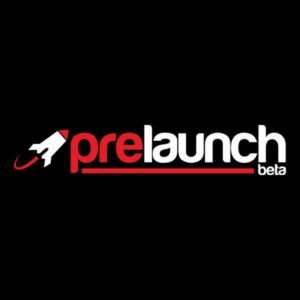 CrowdDiscount can also help more established brands that are interested in testing new pricing strategies.
A derivation of  the crowdfunding model, crowd discounting rewards early adopters by reducing the price of a product as unit sales goals are reached during a pre-order campaign.
For Prelaunch brand partners, setup of the unit sale goals and tiered-pricing are seamless. Once the parameters are established, the Prelaunch brand buyer coordinates the rest, from a unique designed product page to an integrated marketing strategy.
Consumer members who pre-order a participating product do so with the understanding that they are authorizing the purchase at the initial pre-order price. They can then help drive the price down by encouraging others to pre-order the product. Prelaunch's integrated social sharing features enable members to quickly and easily spread the word about the latest and greatest gear, along with encouraging others to order before the product hits mass retail. As more orders for a product accumulate, price breaks kick in all pre-order customers.
The first Prelaunch brand partner to take advantage of the CrowdDiscount program is TREWGrip, a handheld rear-type keyboard and air mouse. Co-founder and president of the company Donald Brewer stated, "TREWGrip is the perfect example of why the program exists. The keyboard has been well received and in demand since the introduction of the first prototype. The company wants to bring down the price of the device so it's more accessible to the mobile masses.

"By working with Prelaunch and securing orders prior to production, the company has a better understanding of demand and can better control production costs, which benefits everyone involved. As more people participate in the campaign, the price for TREWGrip can drop as much as $100."
Headquartered in Austin, Texas, Prelaunch users visit the website to find out what's next in various product categories and directly interact with various products, and influencing their marketing and development.