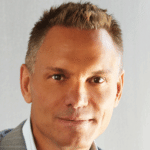 The 3rd Annual Global Crowdfunding Convention and Bootcamp is not yet taking place until late October 2014 but organizers continue to add big names to the speaking line up.  Revealed this past week, Kevin Harrington, co-founder of FundHub.Biz and original investor from hit series Shark Tank has been slated to address the crowdfunding crew.  Harrington will also be joined by best selling author Scott McKain – who is a noted speaker.
Kevin is widely recognized as a pioneer and principal architect of the infomercial industry and produced one of the industry's first 30-minute infomercials. Since then, he has been involved with over 500 product launches that resulted in sales of over $4 billion worldwide with 20 products that reached individual sales of over $100 million.
Kevin is a true believer in the transformative impact of crowdfunding and the future of product development & business funding.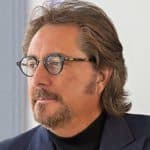 Scott has published multiple books including, "The Ultimate Customer Experience", "All Business is Show Business" and his most recent release "Create Distinction".  He is a member of the Speakers Roundtable and has shared his insight around the world including at the White House.  Apparently for a presentation delivered to Cisco he received a nice recognition becoming "the only speaker in the history of [their] company to have received a perfect score from every attendee at [their] most important global partners event'.
The Crowdfunding Convention, taking place in Las Vegas, has positioned their event to capture all aspects of the emerging industry.  Expectations are that venture capitalists, angels, investment bankers to portals, entrepreneurs and those interested in learning more about the disruptive innovation labeled crowdfunding.

Sponsored Links by DQ Promote