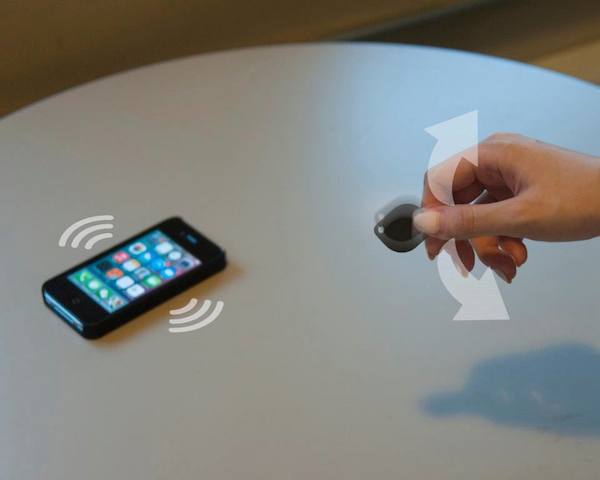 Bringing the world's first battery-free locating tag into the spotlight, Texas-based technology company WeTag launched a crowdfunding campaign on Kickstarter for its brand new device, iFind. The product is powered by the company's patent pending technologies and is the first Bluetooth item locator that requires no battery.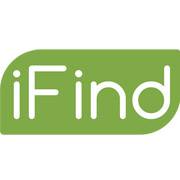 According to its campaign website, the iFind is considered the "next generation item locating tag." The device communicates with iOS or Android devices using Bluetooth and will never need to be charged. It can be attached to all personal items and all the user needs is their cellphone to keep track of it. The iFind also has an impressive 200ft range and is extremely loud.
Instead of using a battery to keep it running, the iFind recycles electromagnetic energy and stores it in a unique power box. This feature frees the user from the trouble of charging batteries or replacing them through manufacturers.  Due to the lack of battery use, the iFind is considered environmentally friendly and is made of biocompatible plaster, making it safe for both humans and pets.
Not only are its features one of a kind, the iFind tag is easy to use and ready in two steps. The iOS or Android device must be next to an iFind tag and then attach at the tag to anything that needs to be tracked. The user may also assign a unique ID to each tag and pass it to someone who may then locate the tag.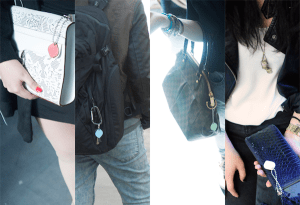 Lost your cellphone? The iFind will be able to find that also. By shaking the tag, the iFind sends a signal to the cellphone, which will immediately set off an alarm.

Sharing the reason behind the creation of the iFind, the company wrote, "Our team spent almost three years in the research and over a year in development of iFind including design and market analysis. We are proud to produce this state of art device that is unique and customer friendly.

"After the initial release of the first product, the research and development team will initiate the design and testing of a second device. This ensures that WeTag Inc. will retain and grow its brand in the market. At WeTag Inc, the management team comes from a very diverse set of backgrounds, each contributing to the success of the company. With over forty years of product development and release experience, the company's principals have the knowledge and skills to ensure that the established goals will be attained."

Since its launch, the iFind has surpassed its initial $25,000 goal and has received $260,064 from 5,013 backers. Its campaign is set to close on June 30th.

Sponsored Links by DQ Promote