Austin-based technology company Structure Polymers has announced it successfully raised $1.5 million in a seed funding round to advance the development of speciality polymer powders for the burgeoning 3D printing industry.  Of the $1.5 million, $1.2 million was raised in less than a week through equity crowdfunding platform MicroVentures.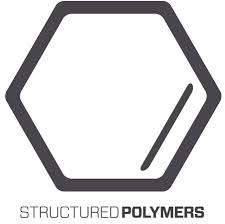 Structured Polymers and MicroVentures' investors expect to capitalize on the changing 3D printing industry as important printer patents are set to expire this year, lowering hardware costs and increasing demand for quality materials.
MicroVentures, one of the first full-services equity crowdfunding platforms in the U.S., continued its tradition of offering high-demand deals to investors with this investment opportunity. The company also took a board seat in Structured Polymers, likely a first for a crowdfunding.
MicroVentures president Bill Clark noted, "MicroVentures operates like an online venture capital investment bank, although we offer experience than a traditional VC firm. This deal is the perfect example of our ability to combine the best aspects of both venture capital and equity crowdfunding. We not only offer mentorship and market research to our startups, but the ability to raise money quickly from a growing online network of accredited investors."
Structures Polymers is developing an innovation method of producing ink for the commercial 3D printing industry, offering exponentially more manufacturing applications at reduced cost. The company's patented manufacturing method utilizing Selective Laser Sintering (SLS) allows it to provide substantially more polymer grades than currently available on the market, which will help revolutionize final-part manufacturing through better and stronger materials through better and strong materials.
PhD, founder and CEO of Structured Polymers Vikram Devarajan stated, "We are at a major turning point in the 3D printing industry due to 20-year-old hardware patents expiring. This presents new opportunities in the commercial 3D printing market in particular, and Structured Polymers is set to capitalize on these changes by offering specialized materials at lower costs than the limited materials available now. MicroVentures recognized the opportunity this represents for investors and worked quickly to secure the majority of the funding we needed in less than a week."
3D printing has gained substantial traction over the past few years, ballooning to a $2.6 billion industry that is expected to grow to $6.5 billion by 2019. With hardware patents expiring, analysts are projecting costs to decrease substantially, increasing the technology's relevance for the manufacturing sector.
Mr Clark added, "3D printing is not a fad, but the impetus for a new industrial revolution in the U.S. There hasn't been real material innovation in this industry in more than 20 years. We think Structured Polymers is positioned to be a major winner in this market, so no matter who wins this battle for hardware market share, every 3D printer will need the kind of advanced ink this company is developing."
Structured Polymers is an Austin-based technology company that produces specialty polymer powders for sale to the 3D printing industry. The company has a proprietary method to manufacture new and traditional Selective Laser Sintering (SLS) materials with significantly improved properties at lower costs. The Structured Polymers team has extensive startup, mechanical engineering and material development experience, and includes Dr. Carl Deckard, the inventor of the SLS process.
Have a crowdfunding offering you'd like to share? Submit an offering for consideration using our Submit a Tip form and we may share it on our site!