UK based peer to peer lender LendInvest recently announced they are preparing to launch their secondary market for their P2P securities.  LendInvest, an early participant in the fast growing P2P industry, specializes in online lending for mortgages.  The fast growing firm has facilitated over £40 million in loans secured against over £70 million in UK real estates assets since launching in 2013.  The strategy has always been to evolve and provide additional features demanded by customers.  Creating a portion of their platform that provides holders the opportunity to sell – and investors to buy – is a natural next step.  The trading platform will allow investors to sell all – or portions of their loans.
LendInvest stated about the forthcoming feature; 
A secondary market loan will essentially allow investors to 'liquidate' their loan investments, if they choose to. That is, it will provide liquidity for the loans on the platform, which should be seen as a great thing by our investors.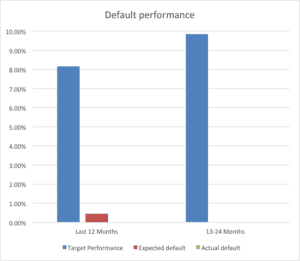 Additionally, investors interested in specific assets may create a watch list – being alerted if it becomes available on the secondary market.   The new feature is expected to be finalized and launched over the next few weeks.

LendInvest also recently shared their default rates.  This is part of their participation in the UK P2P Finance Association.  The trade group wants to create an environment of transparency and confidence and thus each member is committed to revealing actual asset performance.  The expected default rate stands at less than 1% today.  Although very early in the lending lifecycle – to date there have been no defaults.

Sponsored Links by DQ Promote