Unsolicited advice from everyone is one of the banes of parenthood. Most parents can share plentiful stories of strangers giving them advice about how to care for their infant, from swaddling to nursing to diaper changes to strolling to interactive play. Everyone just has an opinion to share. While most new parents would rather solicit friends for advice, what if new parents could receive answers to their baby needs questions at early hours of the morning? Or even during hectic work hours, during holidays?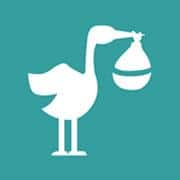 weeSpring aims to solve these eleventh-hour dilemmas with its social networking resource for baby products. The startup has recently listed its crowdfunding campaign on Fundadble. The company was developed by three Techstar 2013 parents, who wanted to create a simple, accessible resource to collect and share advice about baby essentials.
CEO Allyson Downey, Head of Business Development Jack Downey, and Head of  Marketing Melissa Post saw opportunity in the baby market, with its hugely fragmented brand base and lucrative parent demographic.  With such a glut of brands and products, most companies have been unable to harness the power of social referrals which often drive consumers' purchasing decisions.
After finding products and looking at reviews, all items can be immediately and conveniently bought through Amazon. A blog also keeps members up to date with new products and features, i.e., Uber's Free Rides for NYC Newborns!, part of UberFamily's launch.
According to its campaign site, Weespring has witnessed its brand strengthen and gain traction during the year since its launch:
weeSpring has doubled in registered users every quarter, and is growing at an average rate of 25% month over month.
More than 30% of weeSpring users engage in reviewing products, and those users each rate an average of 10 items.
weeSpring is collecting new reviews at 3x the rate of Amazon on top products.
In December 2013, weeSpring began selling monthly subscription services to brands, enabling them to respond inline to customer feedback. Several signed up in December,  30+  currently in the pipeline.
weeSpring is in talks with several major retailers (Buy Buy Baby, Diapers, Nordstrom, Target) and publishers (the Bump, Baby Center, Parents) about syndicating content for display on their sites.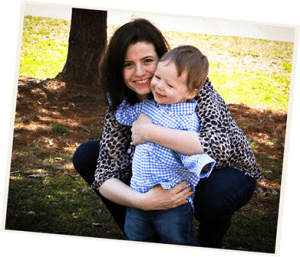 Upon joining weeSpring, members receive a nurturing note, leading them quickly to their destination:
If you are expecting…
You can browse by category, or you can also see seasoned parents' weeLists, like Newborn Necessities and Bath Time Essentials. Also — our favorite new tool: you can ask a question about any product and have it answered by parents who've rated it.
If you are already a parent…
Start rating! (Warning: you'll get addicted pretty quickly.) All of your recommendations will show up in your profile, so you can easily share them with your expecting friends. (The days of passing around email lists and spreadsheets are over).
If you are looking for a baby gift…
Check out our Top 40, or browse the Best Baby Gifts weeList for ideas.
Campaign details about weeSpring's progress will continue to be posted on Fundable.
Have a crowdfunding offering you'd like to share? Submit an offering for consideration using our Submit a Tip form and we may share it on our site!