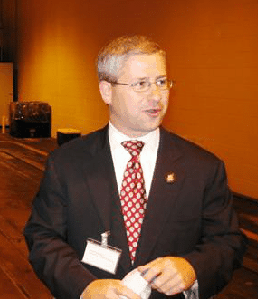 Congressman Patrick McHenry, one of the investment crowdfunding industry's most resolute champions, was recently interviewed during a trip to Boston where he was apparently rallying troops and gathering feedback on crowdfunding legislation.  McHenry has always viewed retail crowdfunding as way to democratize access to capital:  help those small businesses in need of funding while creating much needed jobs for the economy.  Paradoxically there appears to be some within the halls of Capitol Hill that do not share his fervor in boosting economic growth.
During McHenry's trip to the Bay state, he spent some time speaking with the Boston Business Journal where he expressed his belief a new bill will be "ironed out" next month and should hit the floor of the House before August.  The first go at creating an investment crowdfunding bill, specifically Title III of the JOBS Act that signed into law retail crowdfunding, was "botched" by the Senate.
McHenry was quoted about the timeline stating:
"Hopefully in the next month, we'll get a bill through the House Financial Services Committee and then if that vote goes well, hopefully we'll see floor action before August. That's what I'm really pushing for. The only way you can legislate right now in Washington is if you have bipartisan support so I'm working through that with Democratic colleagues to see if we can get that done. If it comes out of the House in a party line vote, then it's pretty well dead in the Senate."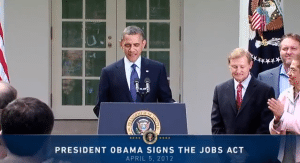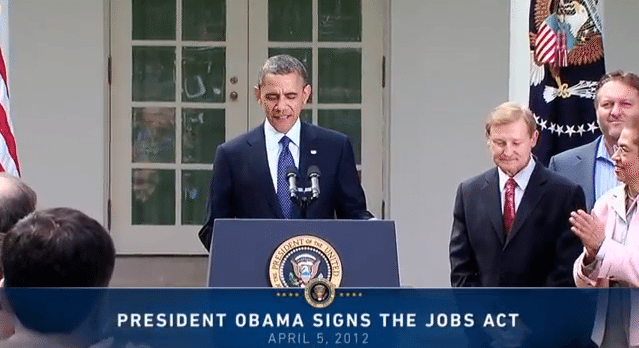 The Congressman believes they have a better than 50% chance of getting the bill passed.  He feels there is sufficient bipartisan support in the House to get things heading in the right direction.  There are rumblings that those in the Senate who crippled the original bill may not be so keen to help out.  An unfortunate situation where political reality trumps common sense and the objective of benefiting the masses.  McHenry admits they are "still several months" away from doing the first offering legalized by Title III.
While McHenry is working the political crowd it remains to be seen where the White House stands in all of this.  Some industry followers  believe an acknowledgement from the Obama White House about the importance of having a viable law would shift the balance over to address the obstacles in proposed regulations.
Congressman McHenry introduced several weeks ago "draft legislation" of a JOBS Act 2.0 that overhauled the much maligned Title III. 
The "Startup Capital Modernization Act of 2014" was designed to fix the "fatal defects"  and "ambiguities" that have doomed retail crowdfunding before it is even allowed.  According to a recent article by Dr. Richard Swart most in DC understand the proposed regulations are "unworkable" – the question is who will support Congressman McHenry in his crusade to triage and reanimate the potentially beneficial law.