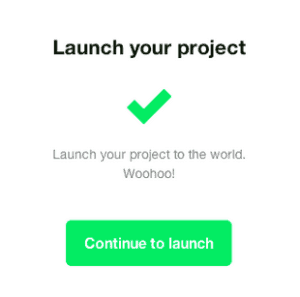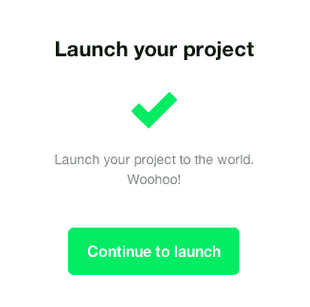 Kickstarter recently announced major changes to the way they approve campaigns on their site. The first change is a creation of a "Launch Now" button where a project, if it successfully passes through an algorithm, can be immediately posted on the site. This removes the human vetting process that frustrated many users in the past.
The second change is allowing a new range of campaigns to use the site that were previously barred under their old rules. Now, things like bath and beauty products and an array of previously banned other categories can be funded on Kickstarter.
Why did Kickstarter, a privately owned company with 81 employees and a booming business, make these dramatic changes to their successful business model?

For people unfamiliar with the landscape, Kickstarter has always been highly curated. There were a lot of rules to get a campaign on the site, some apparently unwritten. Often, potential users would report that the decisions made by Kickstarter's staff were very difficult to understand or follow. People would get frustrated with the process, or would get rejected without understanding why, and then would hop over to Indiegogo or another site and have no problem posting a crowdfunding campaign. Kickstarter was like that fancy new restaurant you want to go to but it was impossible to get a reservation. Indiegogo was like McDonalds. Everybody got in.
Under the old rules, if you weaved through Kickstarter's vetting process and got on their site, your chances of success were greater than 40%. On all other rewards-based platforms, the chances of success were roughly 10% or less. It is not hard to figure out why. This was a classic example of quality over quantity. Kickstarter had a good thing going with their process, even if it frustrated many would-be crowdfunders.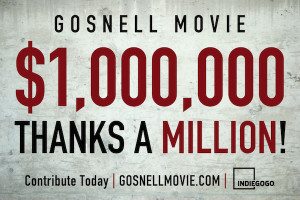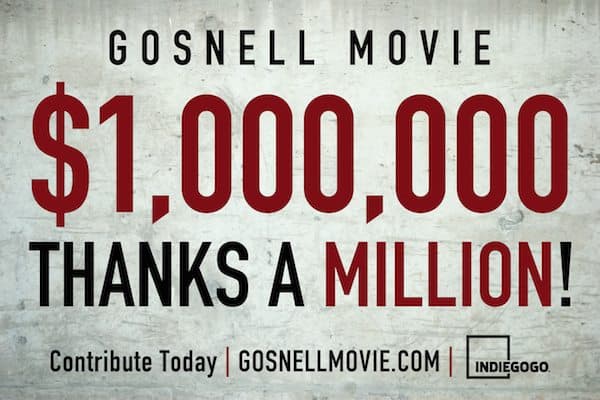 In my opinion, one recent highly-publicized event had a lot to do with Kickstarter's new rules: the Gosnell movie crowdfunding. Gosnell will be a TV movie about an abortion doctor who was convicted of murder in a high-profile trial. Conservative, pro-life producers wanted to fund the film on Kickstarter. A quick look at Kickstarter's rules at the time, seemed to make the decision a no-brainer. After all, the Veronica Mars and Zach Branff movies flew through the Kickstarter process, and funded quickly.
But the Gosnell movie, according to its creators, was rejected by Kickstarter. They claimed Kickstarter was insisting on changes to the wording of the campaign and engaging in delay tactics. The producers said Kickstarter ultimately approved the project but stipulated that they be allowed to remove the project from its site if anything "objectionable" was added. The producers' implication is that even though, on its face, the Gosnell movie is no different than any other film, its politically-charged, conservative take on the convicted abortion doctor's story may not have sat well with the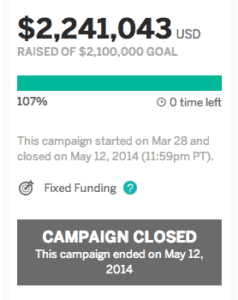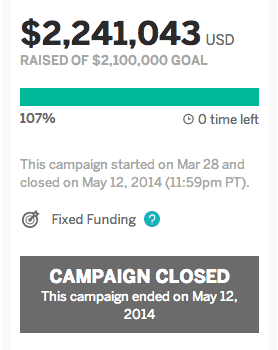 "liberal" human curators at Kickstarter. The Gosnell movie jumped over to Indiegogo, was posted with no problem, and raised more than $2.2 million.
I am sure that did not sit well with the powers that be at Kickstarter, whether their decision had anything to do with politics or not.
I believe Kickstarter's new rules are a response to watching potential users like Gosnell jump ship to its competitors and, just as importantly, seeing their main competitor Indiegogo recently pull in $40 million in capital from high profile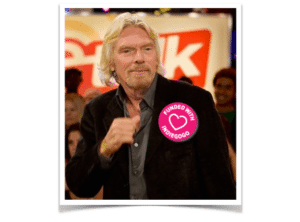 investors like Richard Branson.
In response, Kickstarter has taken the human element out of its review process in certain cases. Will this lead to Kickstarter becoming more of a fast food restaurant than a gourmet dining experience? Only time and the filters in their algorithm will tell. But if they maintain their quality over quantity position, Kickstarter allowing new product categories on their site is simply good business. For example, bath and beauty products are popular and are low risk additions for the site. Who is going to get mad if the organic soap they help crowdfund really does not work? My guess is, Kickstarter saw a huge number of proposed bath and beauty products get rejected on their site, then go to a competitor and get funded. This is Business 101.

There is no question that Kickstarter is responding to the marketplace with these new rules, and smartly so as long as they maintain their quality vetting process. When you see big time investors throwing money at your biggest rival, you have to respond. When you see business leaving you, you have to respond. And when you are in the lead, you can never have a big enough lead. Remember, the crowdfunding industry is in its infancy. Kickstarter is the leader for now. Let's not forget how quickly things change online. Anyone remember MySpace?
______________________________

Kendall Almerico is a nationally recognized crowdfunding and JOBS Act expert who has was named the 17th most influential thought leader in the crowdfunding industry by VentureBeat. Kendall has appeared in USA Today, Huffington Post, Washington Post, the New York Daily News, Forbes, Bloomberg, Business Insider, Fox Business Network and hundreds of newspaper, blog, radio and television interviews including CNN and The Sean Hannity Show. Almerico is also CEO of FundHub, a web site that automates and makes affordable Regulation D and JOBS Act compliance and due diligence for funding portals, broker-dealers, issuers and investors. Almerico is also the founder of CrowdItForward, a charity-based crowd funding site that performs "Random Acts of Crowdfunding" and raises money for people in need through a 501(c)(3) charitable foundation. Almerico is also the host of  Crowdfunding Radio Live, a radio show and podcast about crowdfunding.


Sponsored Links by DQ Promote