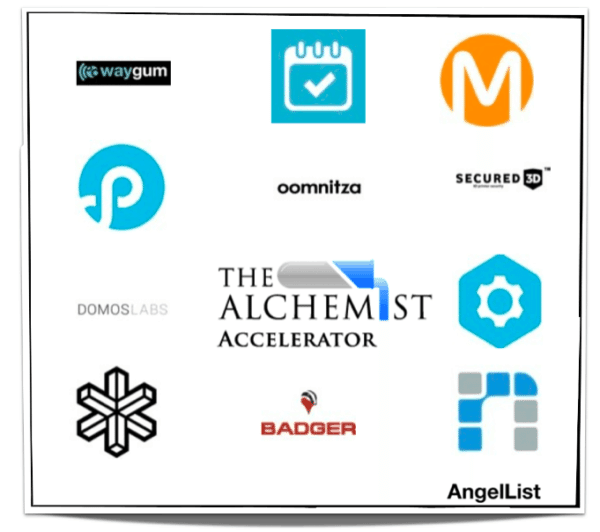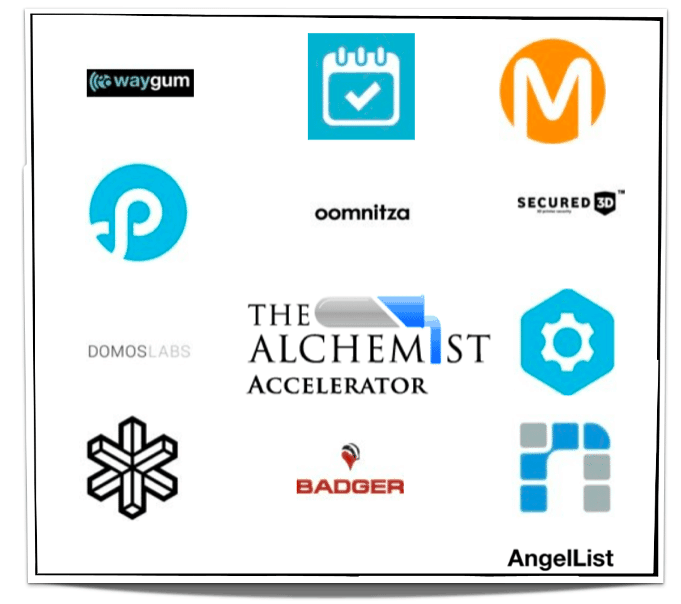 Alchemist Accelerator, described as the venture-backed initiative focused on accelerating startups whose revenue comes from enterprises, has listed its Spring 2014 startup graduates on AngelList. The Venturebeat's 2013 Accelerator Superstar of the Year backs teams with distinctive technical founders, provides $28K funding, a fellowship of high potential founders, highly sought-after mentors, customer development, and a structured path to fundraising. Backers of Alchemist Accelerators include Cisco Systems, Draper Fisher Jurvetson, Khosla Ventures, Salesforce.com, SAP Ventures and US Venture Partners. Alchemist is run by Ravi Belani, the Fenwick & West Lecturer of Entrepreneurship at Stanford University.
The fund recently closed with 43 investors having reserved over $300,000 on AngelList.


This spring Alchemist Accelerator graduating class features six-figure revenue-generating companies, a Fulbright Scholar, and engineers from Microsoft, Google, PayPal and Stanford. The startups include SupplyBetter, Badger Maps, Secured 3D, Mavin, Eventable, Domos Labs, ShoppinPal, waygum.io, Matternet, NeoReach and Oomnitza.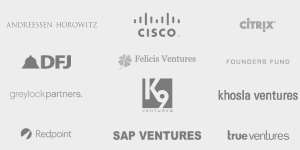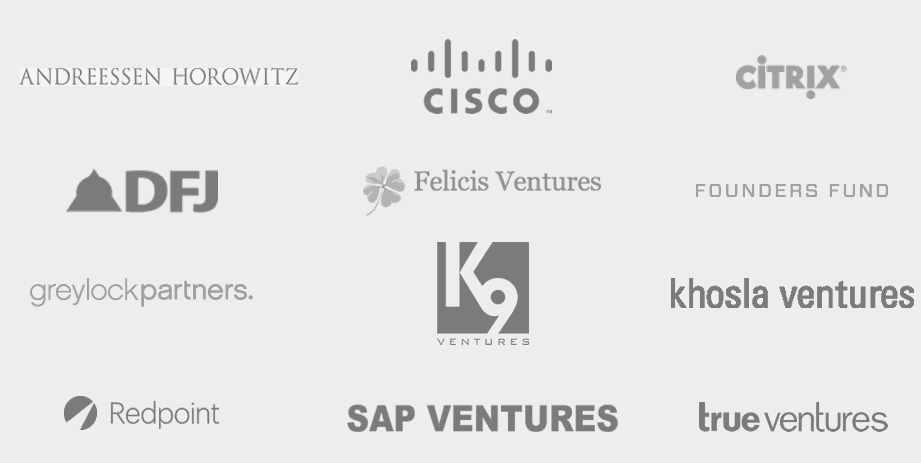 Each startup publicly highlights varying information regarding campaign video, product, founders, funding, team, available jobs and investors. Crowdfund Investor readers will find start-up founders and pitches as well as a link to each of the eleven AngelList campaigns below:
SupplyBetter Co-Founded by BCG and Yale grad CEO Matthew DuPont and CTO James Bond.
The pitch:
"We help people make physical things. Specifically, we perform intelligent matching to help mechanical design engineers find the best contract manufacturers to manufacture custom mechanical parts, with an initial focus on 3D printing in the United States. Hardware companies finding the right supplier to make their custom designs is a huge issue today. A lot of great products end up breaking, over budget, or never produced in the first place because they choose their supplier incorrectly. We can help make sure these problems stop happening. We're on to something: we have some fanatically happy customers (Frog Design and Anybots are the most notable names we can share), lots of engineers have this problem, and Alibaba and MFG.com have proven the market is huge."
Badger Maps: Co-Founded by Stanford grad Steven Benson who worked at Google and IBM and ASU grad Gady Pitaru.
The pitch:
"Badger Maps provides a mapping, routing and coordination SaaS product to field service and sales teams that allows users to spend more time in front of customers and less time behind the wheel. Badger's target user is an outside sales or service person that drives 150+ miles a day and covers 50-1000+ distributed accounts. Paid users are in a diverse range of industries including distribution, technology, healthcare, manufacturing, insurance, and business services. Use cases include deliveries, sales, waste management, and couriers. Badger has $70,000 in annual revenue across 40 companies."
Secured 3D: Founded by John Ulgar Dogru who worked at Dell.
The pitch:
"Enterprise security company that offers cloud 3D printing solutions. To protect copyright of Designers and Enterprises we securely store and stream 3D models directly to 3D printers without exposing originals."
Mavin: Co-Founded by Harvard grad and Juggernut Founder Raina Kumra, U of Chicago MBA grad and Google alum Shailesh Nalawadi, Bimal Kumar Sahoo, U of Michigan grad and Microsoft alum Alfian Tan, Consultant Sriram Krovvidi.
The pitch:
"Mavin helps prepaid consumers save money on the cost of their prepaid mobile data service plans. We do this by displaying relevant non-intrusive ads and content on the idle screens of your smartphone (lockscreen, chargescreen, etc.) & reward you with geo-targeted offers and deals. We connect advertisers directly with consumers – and this in turn sponsors the cost of the consumer's data plan. Mavin consists of a suite of content & communication applications downloadable from Google Play Store. It lets you re-skin the idle screens of your smartphone with vibrant content of your favorite brands, relevant offers and discounts, and the latest updates on sports, technology, news and much more.
Mavin is for anyone who is conscious of one's spend[ing] on mobile internet access including those in the emerging market, tourists and teens."
Eventable: UC Berkeley grads CEO Sameen Karim and President/COO Akash Malhotra who worked at Socialplex, feedCal, NES Financial and Wells Fargo and Merrill Lynch, respectively.
The pitch:
"We are building the event layer for the web. Our tools and APIs enable brands and organizations to send events to any calendar (think twilio for events). Our "smart events" technology is utilizing dynamic updates, location data, and engagement insights to personalize calendar events in real-time."
Domos Labs: CEO Olav Nedrelid, platform architect and entrepreneur, built several technology startups in Microsoft ecosystem. CTO Bent Erik Skaug, entrepreneur and software architect, formerly founded or co-founded several IT companies.
The pitch:
"Cloud-based software for wi-fi routers that makes connected home technology seamless and invisible. Our wi-fi router software platform download and install virtualized containers from cloud on demand. The typical use case is when a new device is present in the home, a custom device driver is installed on the wi-fi router. The result is that devices always connect seamlessly, and device manufacturers can facilitate remote service and support. The software is open sourced, so early adopters and do-it-yourself crowd can install it themselves on their existing router. Mass market adoption need turnkey solution. We partner with wi-fi router manufacturers to enable retailers and internet service providers to integrate their products and services deeply inside their customers home. The resulting simplicity and convenience give retailers stickiness and upsell potential, while service providers can securely launch new services like home security, automation, smart energy and homecare."
ShoppinPal: CEO Sriram Subramanian, former Lead Product Manager at PayPal (Checkout & Global Operations), Engineer #1 at Trustgenix — acquired by HP. Subramanian holds MBA and MS degrees from UC Berkeley and Carnegie Mellon. CTO Pulkit Singhal was Engineer #2 at Trustgenix.
The pitch:
"ShoppinPal helps retail stores convert social media and location-based app users into customers by enabling an optimized mobile storefront for quick transactions. Our integrations with the industry's leading point-of-sale systems allows for easy product promotions, real-time inventory information, and seamless payments so shoppers can pick up orders from their local store that same day."
waygum.io: CEO & Founder Sundar Krish, who studied at IIT Madras, has over 15 years enterprise software experience as both a CEO and architect.
The pitch:
"Waygum offers the first end-to-end Mobile-App-Platform uniquely focused on the "Internet of Industrial Things" – IOIT. We partner with different IOIT platform providers (IOT/M2M/HMI/SCADA) and provide the currently missing mobile layer for their platforms. Our existing partners and potential targets include both big players like GE, Siemens etc as well as upper middle players like Axeda, Telit etc. The demand for the mobile layer is actually coming all the way down from the existing massive customer base of these platform players, and so we get most of our checks directly from the customers (machine tool makers like Caterpillar etc), in the form of both recurring subscription as well as metered services. We also get NRE money from our partners. We have already booked about $100K with Siemens and are in NRE/Customer deals with three other M2M platform ecosystem."
Matternet: Co-Founders CEOAndreas Raptopoulos and Fulbright Scholar CRO Paola Santana helm the team.
The pitch:
"Matternet is a 21st century transportation system that will transform the way we move goods locally. Matternet is creating an automated delivery network for goods, built on a network of Unmanned Aerial Vehicles (UAVs) operating autonomously (without human intervention) coordinated with a proprietary software platform. Matternet's initial vertical is the $1 Billion pharmaceutical delivery market in areas inaccessible by traditional infrastructure."
NeoReach: Co-Founded by COO P.J. Leimgruber, Stanford grad VP Marketing Misha Talavera and Stanford grad CEO Jesse Leimgruber. The Leimgrubers also cofounded Rage Hats and Rank Executives.
The pitch:
"NeoReach enables companies to buy traffic from online influencers in the same way that they can buy traffic from Google AdWords. Advertisers can now purchase endorsements from targeted influencers using a scalable, cost-per-click (CPC) model. We are seeing: app installs 10x cheaper than industry averages, CPA's 3x cheaper than any alternative, above average conversion rates, and consistently viral posts."
Oomnitza: SAP alums and Co-Founders Arthur Lozinski and Ramin Ettehad join Co-Founder Trent Seed at the helm.
The pitch:
"Oomnitza helps IT teams track, service and manage their company's IT assets. We do this better than anybody else because we give IT Pros apps to do their jobs from anywhere.
Our customers love us because:
– We are usable, open and mobile 
- We have visual workflows 
- We offer extension into 3rd party systems (eg: Finance and Helpdesk).
- We have powerful reporting tools."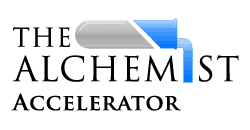 Interested in applying to Alchemist Accelerator? The next application deadline is 21 June; the next accelerator program begins August 21. Alchemists, stay tuned to AngelList for further campaign details for this Alchemist Accelerator's spring alums.
Have a crowdfunding offering you'd like to share? Submit an offering for consideration using our Submit a Tip form and we may share it on our site!