IdentityMind Global unveiled the IGNITE program for bitcoin startups at the InsideBitcoins conference in New York City earlier this year. The program helps bitcoin startups jumpstart their compliance program by providing low-cost access to the most comprehensive KYC and transaction monitoring solution available for Anti-Money Laundering. Regulatory issues have remained a central obstacle for bitcoin businesses.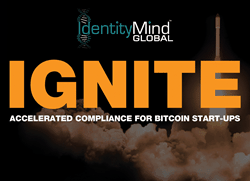 The IGNITE program allows startups to demonstrate their awareness and preparation for any incoming regulation proposed by governing bodies, and begin building the banking relationships they need to accelerate launch. To further streamline the enrollment process, IdentityMind Global has launched today an online store where companies can sign up for the program and pay using bitcoin.
IdentityMind Global CEO and President Garrett Gafke noted,
"Young companies have found the IGNITE Program to be an effective and a cost-efficient solution for developing their compliance program. To date we have integrated over half a dozen companies, and we have another dozen in the staging phase. We have exchanges, wallet hosting, bitcoin processing, crowdfunding, and prepaid cards among them. Some are operating internationally, and a few are on the bleeding edge in terms of business models. IGNITE is filling their needs at a reasonable price".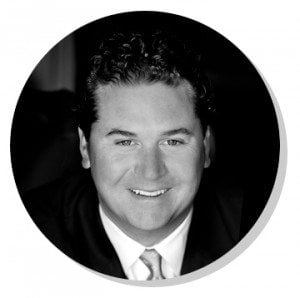 The IdentityMind Global platform combines the company's unique core technology, Electronic DNA (eDNA) with an integrated system of third-party data and technology providers. This creates a single integration point with access to all services and workflows needed to execute comprehensive Know Your Customer (KYC).

IGNITE Customer and CEO of Bitcoin Exchange CoinRnr. Mazin Khoury stated, "The IdentityMind platform provided a beautiful solution by creating a united source within the system where we can pull up all information a customer has given us. This greatly improved our KYC process,"

The platform combines these sophisticated KYC services with integrated transaction monitoring to provide international businesses with a complete AML solution. As regulation varies by country, the system can recognize a consumer's location and provide the required KYC services accordingly.

"We wanted to implement a KYC and AML monitoring program that could run latently until we need to report to international regulators. The IdentityMind Platform provided us with a great third party solution, offering a portfolio of international services, and automating much of the KYC process for us," said IGNITE customer Oliver Gale, Compliance Officer and co-founder of Bi.tt International Exchange.

Sponsored Links by DQ Promote