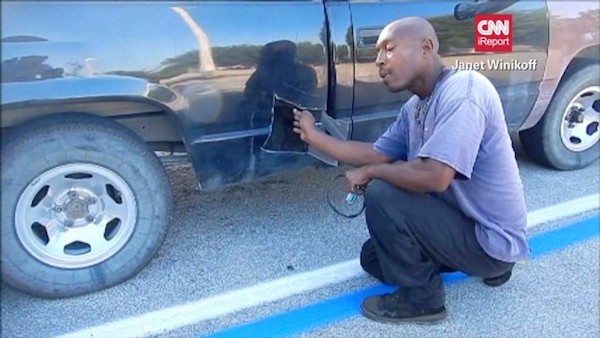 No good deed goes unnoticed these days!
Last month, Errand Frazier of Vero Beach, Florida, literally cut a chunk out of his Chevy pickup truck to save a kitten. Now, a group of supporters have launched a crowdfunding campaign on Crowdtilt on help with the repair expenses.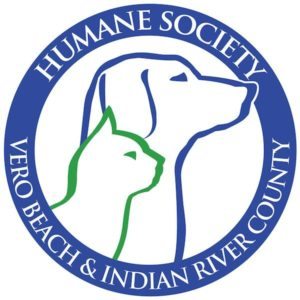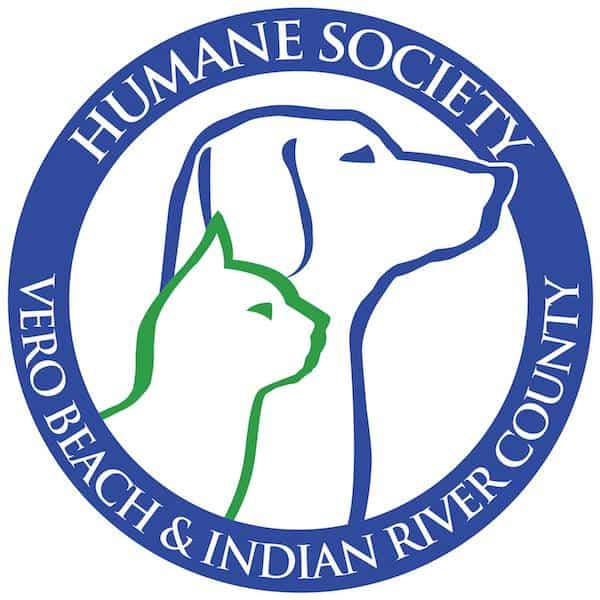 According to CNN, Mr. Frazier kept hearing purring sounds coming from his pickup. He wasn't able to see anything nor was he able to identify what type of animal it was. While on a fishing trip, he heard the purring again, this time he was determined to figure it out.
Reaching for his toolbox, Mr. Frazier used sheet metal cutters and cut back the metal on the side of the truck. As he continued to peel the metal back, he saw a small kitten.
"I seen this little rascal peeking at me," he explained. "I said, What in the world? You hitched a ride!"
Although he could see the kitten perfectly through the hole, Mr. Frazier was unable to get it out without a little help from the Humane Society of Vero Beach and Indian River County. He slowly and carefully drove the truck to the animal shelter. Mr. Frazier recalled,
"I said, 'Ma'am, there's a kitten that hitchhiked from my home and I can't get it.' She said, 'Man, you did a job on your truck.'"
With help from the Humane Society staff members Tonya Martinez, Maria Valencia, and Robyn Krajewski, Mr. Frazier was able to catch the kitten.  The shelter estimated that the kitten was about 8 weeks old and named it Megan.
Mr. Frazier stopped by the shelter a week later and the kitten purred his arms while he held her. "It was almost telling me, 'Thank you for saving my life." The shelter's adoption counselor Sue Kelly noted that the kitten has since been adopted by a family with two teenage girls.
The Humane Society's director of education Janet Winikoff shared the story of the rescue on CNN iReport and also on the shelter's page earlier this week. Several people have even offered to help pay for the cost to repair the pickup truck.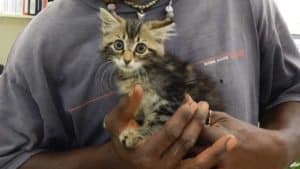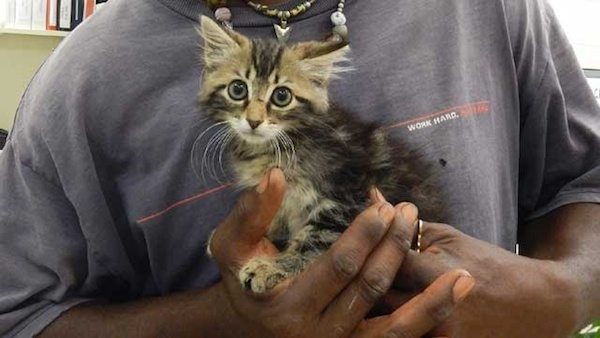 Due to the amount of attention that the story received, the Humane Society launched a special campaign on Crowdtilt called "Kitty Truck Fund" to help Mr. Franzier. Ms. Winikoff stated they have yet to receive an estimate for the repairs and any extra money would go towards a special emergency fund in r. Frazier's name to help other animals in the same situations.
Mr. Frazier's wife, Cindy, said that they were so touched by the outpouring of support. The truck didn't cross their mind to look into repairing because the cost would be too much for them. On Friday the couple announced they weren't worried about the truck and hope people would just donate to the Humane Society to help other animals. Ms. Frazier added,
"We really never expected all of this, to be honest, but God does blessings every day. That's the reason that little kitten just showed up here – because God knew we would do whatever we needed to do to make sure that kitten was safe."
Since it's launch, the campaign has surpassed its original goal of $2,500 and raised $3,736.  It's set to close on Monday, June 23rd.
Have a crowdfunding offering you'd like to share? Submit an offering for consideration using our Submit a Tip form and we may share it on our site!