One Direction bandmate and footballer Louis Tomlinson is teaming up with previous Chairman of football club Doncaster Rovers, John Ryan, to launch a crowdfunding campaign on Crowdfunder on Thursday.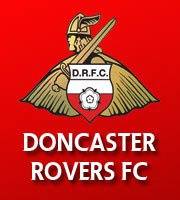 The famous singer, who also plays for the Doncaster Rovers Reserves, is asking fans and football supporters to join him by making pledges of cash to reach their funding target of £2million to support his ambitions for Doncaster Rovers.
Louis and Ryan's The Tomlinson Ryan Trust has already agreed to put in a six-figure sum as part of the campaign to show its commitment and to encourage fans to come on the journey with them.
The Trust's core purpose is to guarantee a successful financial future for the club and allowing fans to have a say and play a greater part in the running of the club. It also aims to support the club's ambitions on the football field, to develop its schools, youth and charity programs and to grow the club as a brand, as well as its supporter base, both locally and internationally.
In return for pledges of cash, the Trust will offer a selection of exciting and exclusive rewards from £5 upwards. Supporters can be a part of a new "Club 28" with different levels of membership giving them the chance to have a say in the future of Doncaster Rovers. There will also be an exciting range of new 'Club 28' merchandise on offer created specially for the campaign, including armbands and t-shirts, and only available through Crowdfunder.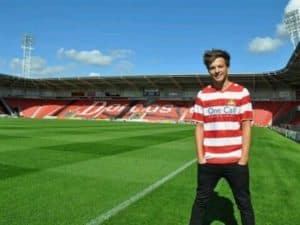 These rewards will only be released if the campaign hits its overall funding target. If the target is not reached, no money will be taken and the rewards will not be given out.
Explaining why the Trust decided to launch a crowdfunding campaign, Louis stated,"For me, this is all about the football, the community and restoring the excitement and desire to making Doncaster Rovers the most exciting club to play for in Yorkshire. I want to see the Doncaster Rovers supporters get the club the success it deserves.
"I grew up in Doncaster and have felt the love for football run through the town, it's for that reason that I have a real personal passion to make Doncaster Rovers a success story. This is a big step which I believe will open up opportunities to provide a very, very exciting future for the club and its supporters."
Mr. Ryan added, "By setting up the Trust, launching the crowdfunding campaign withCrowdfunder, and putting our own money in, we are making it clear to Doncaster Rovers supporters, and the general public, that we are planning to give the club the support and resources it needs. As its previous Chairman I am still totally committed to developing an exciting future for the club.
"The objectives of the trust provide a roadmap to make the club an even greater success. I am very pleased to join forces with Louis to make this happen. It's an exciting moment for Doncaster Rovers."
Chairman of Crowdfunder Rob Love noted, "It's been really great to work with John and Louis on this project. They clearly have an enormous passion to create a bright future for Doncaster Rovers. It's a partnership we are delighted to be part of."
Crowdfunder's Phil Geraghty said, "This is a really exciting project. Crowdfunder is the UK's No 1 rewards-based crowdfunding platform and we have been able to use our expertise and experience to help the Tomlinson Ryan Trust launch their campaign. We are really looking forward to see the football community and fans get behind this campaign."
Have a crowdfunding offering you'd like to share? Submit an offering for consideration using our Submit a Tip form and we may share it on our site!