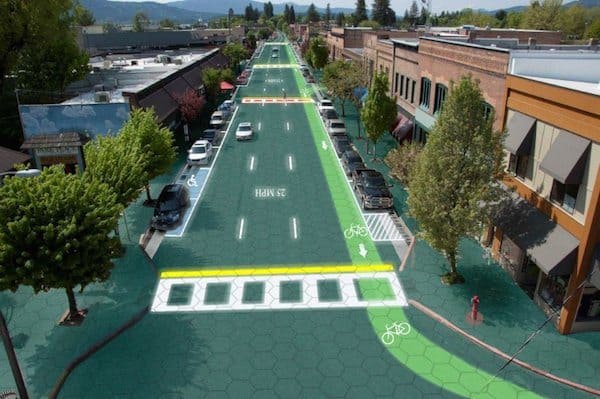 Successful Solar Roadways' crowdfunding campaign on Indiegogo has just a few hours left until it closes, the campaign has raised over $2.1 million from more than 47,000 supporters.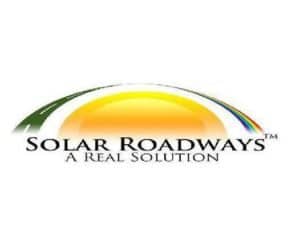 As previously reported by Crowdfund Insider, the fascinating project launched the campaign to raise $1,000,000 to replace the U.S.'s concrete and asphalt roads with solar panels. This is a potential way to produce a lot more electricity. According to some pundits, this may solve just about every energy problem the country has including geopolitical, fossil fuel reliance, CO2 production and so on.
The campaign immediately gained popularity and even set the record for the highest number of individual funders on Indiegogo.
Founders of Solar Roadways Scott and Julie Brusaw stated on the campaign's page, "The idea of launching a crowdfunding  campaign came to us from so many supporters that we looked into it. We have always been concerned about protecting our vision to implement this in the way that we think will have the most benefit: creating American jobs rather than outsourcing and then adding manufacturing facilities in other countries. That way we could help the economies everywhere providing many thousands of jobs. We have a vision for the way our facilities will be – campus like – with a positive atmosphere.

"We want to use as many recycled materials as we can and keep our manufacturing process as green as possible. We could go on, but you get the picture. If we can raise enough funds here, we won't have to take on an investor and we won't have to worry about losing our focus."
The Brusaws also noted the hexagonal-shaped panels are made up of four layers: half-inch thick glass surface, layer of LEDs lights, electronic support structure, and recyclable material base layer.  The couple believes the panels may withstand up to 250,000 pounds or pressure.
While its main job is to collect energy from the sun, the panels are also part of a "smart" system that may even talk to a cloud-connected vehicle.  Mr. Brusaw stated, "We can produce three times more power than we use as a nation. That will eliminate the need for coal-fired power plants."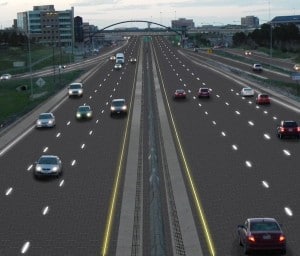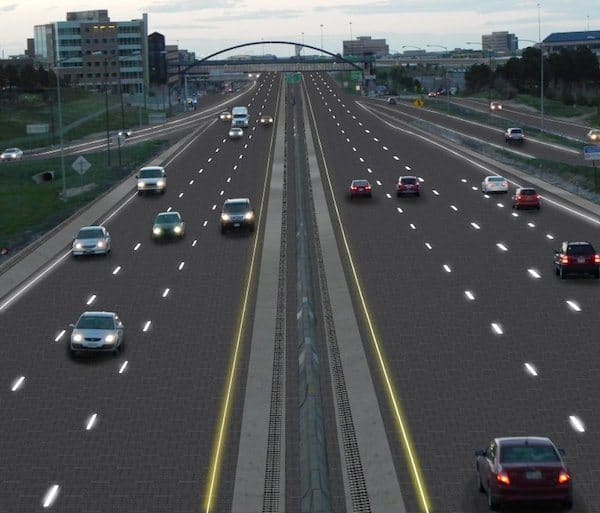 While the glass does sound very reliable on roads, Mr. Bursaw revealed, "We hesitate to evencall it glass, as it is far from a traditional window pane. But glass is what it is, so glass is what we must call it. We sent samples of texture glass to a university civil engineering lab for traction testing… and ended up with a texture that can stop a vehicle going 80mph in the required distance."
The Solar Roadway campaign stated that it will:
Improve road safety by providing LED lighting that replaces paint and can be changed at the touch of a button.
Prevent accidents by providing advance illuminating warning of animals or debris on the road.
Provide an environmentally friendly way to melt snow without salt and sand
UPDATE:  Solar Roadways closed at $2,200,961 capturing a final tally of 48,746 backers – a pretty impressive achievement.  This places Solar Roadways as the 2nd most funded successful campaign ever on the Indiegogo platform. The number one spot is held by the Gosnell film.
Have a crowdfunding offering you'd like to share? Submit an offering for consideration using our Submit a Tip form and we may share it on our site!