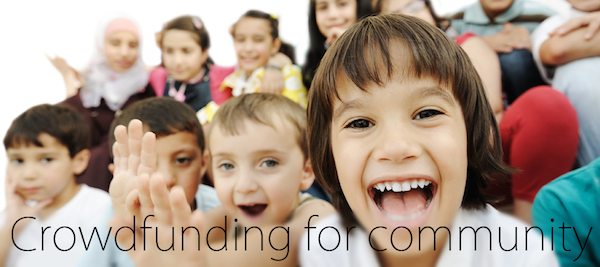 Crowds4Change, a crowdfunding platform for education and community initiatives supporting youth, has announced the launch of its Change Counts campaign to encourage schools and organizations serving youth to take the first step in sparking change to meet their educational objectives.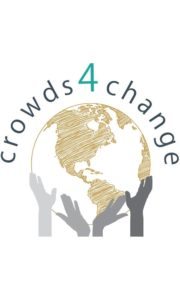 Change Counts, through Crowds4Change, provides a simple way for organizations to achieve their fundraising goals, and provides a new way to get everyone in the organization involved. The Change Counts campaign supports projects with large or small fundraising goals, helping schools and non-profit organizations build a community of participation and support.
CEO of the Crowd4Change's creator, umojawa, Stephanie Jelley stated,"With Change Counts, we're showing organizations that even small change contributions can have significant impact on fundraising goals and culture. Sometimes big numbers and goals are daunting, but micro donations build movements. We'd like to empower parent volunteers, teachers, organization leadership, and students alike to see how change can benefit them."
The Change Counts campaign highlights the simplicity of the process: select an immediate need in your school or organization, whether to secure funding for a community garden project, fill the gap to ensure all students can participate in spring field trips, get a jump on necessary school supplies for the fall, or to inspire students to launch their own "passion projects." Change Counts helps transform thought and inspiration into immediate action that has lasting impact.
Benefits of participating in the Change Counts campaign on Crowds4Change include:
Used strategically, crowdfunding helps schools and non-profits build meaningful engagement, spread their messages, and expand their donor base to increase their overall funding and impact.
The Change Counts campaign encourages those with limited resources to support projects in their communities and schools that inspire them. Microdonations, as little as a dollar, builds community.
Crowdfunding gives those with limited time an opportunity to support something bigger than themselves. #CommuntiyEngagement #SocialGood
Crowds4Change celebrates those who inspire and enhance the educational experiences of youth. It features education-focused projects from individuals, schools, and non-profit organizations throughout the U.S. and Canada, and supporters from anywhere in the world can rally to fund those projects.

The founders of Crowds4Change have gone to great lengths to create and foster an intentional community of like-minded people dedicated to making an impact in education. The platform complements and energizes organizations' existing fundraising and volunteering activities by providing access to a user-friendly platform to create visually compelling viral fundraising campaigns that raise awareness and funding for their organizations' needs and dreams.
Crowds4Change serves as an active partner to organizations crowdfunding on its platform, to spread the awareness of fundraising projects to new audiences and potential supporters, helping schools and non-profit organizations build a community of participation and support. Emphasizing umojawa's core value of using Social Media for Social Good, Crowds4Change promotes the platform's projects through its own social network, and has launched its own programs and campaigns to simply encourage youth to see the value in doing social good.
Have a crowdfunding offering you'd like to share? Submit an offering for consideration using our Submit a Tip form and we may share it on our site!