California-based comic publisher SLG Publishing has launched a crowdfunding campaign on GoFundMe to raise $85,000 in order to rebuild the company, after what the owner, Dan Vado, describes as "bad luck, bad economy and, yes, bad decisions.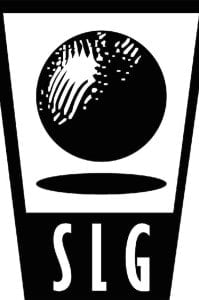 According to the Hollywood Reporter, the publication is known for publishing early work by famous writers such as Evan Dorkin, Faith Erin Hicks, Rick Remender along with series such as Johnny the Homicidal Maniac, Street Angel and Skeleton Key. The company has a pre-Marvel publishing deal with Disney, which resulted in Tron, Gargoyles and Haunted Mansion series.
Explaining the entire situation, Mr. Vado wrote,"Established in 1986, SLG Publishing has helped many cartoonists and comic creators start their careers. Having weathered through three recessions and market downturns too numerous to count, SLG has long maintained an even keel through turbulent times. However, [in] the past few years, a perfect storm of bad luck, and, yes, bad decisions have left the company on a terrible financial footing.
"For a small business with a small staff, SLG maintains a fairly large footprint in the physical sense. Warehousing and storage account for a pretty large portion of the company's budget. Recently, we were forced to relocate because our old building was being torn down. At the time, I had a couple of choices, close up altogether or try and make a go of it somewhere else.
"Not wanting to turn my back on a 28-year-old business (which was struggling to begin with), I decided to try and keep going, adding a retail component to our storefront that we did not have before and add some other revenue streams to our gallery store, as well as our publishing company like doing contract t-shirt printing and hosting live music. Sure, the smart thing to do was to just quit, but then publishing comics was never a really smart thing either, so go figure.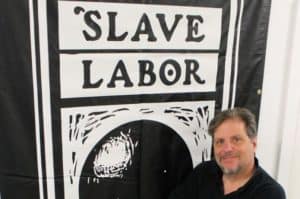 "After running up our credit line during the move, our band decided to review our account and decided that the balance on the credit was too high and, in their infinite wisdom, demanded immediate repayment in the form of a high-interest loan. This created a domino effect where, when reporting the change in my credit status to the various credit bureaus caused them all to cut my credit and in a couple of cases close my accounts.

"A simple bankruptcy for me is not an option as everything comes back to me anyway, so as much as this pains me to go this route I am asking for people's assistance in helping me and my company get back on our feet. We are still in business right now, still trying to put out comics and are still running our gallery store and I am trying to keep both of these things running. However the revenue from comics publishing is not enough to keep us open AND pay down our debt."

Sharing the reason why he choose the crowdfunding platform to begin with, Mr. Vado noted, "We have exhausted all of the typical means of raising money, crowd-funding and sales eith pretty decent discounts being a couple of them. I am taking the GoFundMe approach because this is going to be an ongoing thing for the next couple of years. This isn't something Kickstarter would touch anyway."

Within the course of 21 hours, 78 backers raised over $4,000. One of SLG's supporters even revealed that it gave him a shot at the world of comics.

Have a crowdfunding offering you'd like to share? Submit an offering for consideration using our Submit a Tip form and we may share it on our site!

Sponsored Links by DQ Promote