Peer to peer lending platform Funding Circle has announced a new partnership with global banking giant Santander.  The new arrangement is designed to give small UK businesses greater access to capital
 The gist of the relationship is that Santander will proactively refer small business customers looking for a loan to Funding Circle.  The businesses referred to Funding Circle will be SME's the bank is not interested in financing. These referrals will take place on Santander's website and in letters to customers. 
As part of this new relationship, Funding Circle will also signpost borrowers to Santander where they require day-to-day relationship banking support or other services that the bank can offer, such as international banking expertise, cash management and support for growth.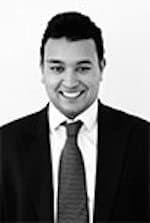 Samir Desai, CEO and co-founder of Funding Circle said:
"This partnership recognises our role as the only marketplace that caters for, and is dedicated to, small businesses. In Santander we have found a fellow challenger brand that shares our commitment to putting small business customers' needs first. They have created a blueprint for other banks to follow."
Funding Circle states that industry research estimates that 250,000 businesses a year could benefit from being referred to alternative finance providers by banks.
Santander UK's CEO, Ana Botin, commented on the news by saying:
"SMEs need access to multiple sources of finance, and Santander's partnership with Funding Circle is a good example of how traditional and alternative finance can work together to help the nation's SMEs prosper. Peer-to-peer financing is also a useful way to introduce people to the concept of investing in entrepreneurs; an important element in a healthy enterprise economy."
Sponsored Links by DQ Promote