Equity Crowdfunding Platform OurCrowd Joins Seed Round Investment.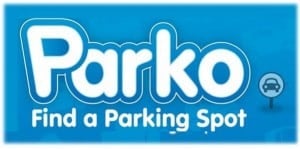 Parko, an Israeli startup, has raised $1.1 million in a seed round to fund their technological approach to fix parking problems.  The company has developed a "parking ecosystem" to assist drivers in discovering parking spots and leverages "crowd wisdom" to solve the dilemma.  Through their smart algorithms, they collect and analyze data on drivers' parking behaviors to deliver intelligent parking availability information. The company has recently opened branches in San Francisco and Paris.
"We are excited to bring our leading technology to navigation providers, mobile parking solutions, automobile manufacturers, and municipalities," stated Andrea Kruchik, Parko's VP of Partnerships. 

"We collect the anonymous data of when people park on-street, when they vacate the parking spot, on which street, and at what time", explained Itai David, Parko's CTO.

"It's much like traffic information – we color the streets red, orange or green depending the probability of finding parking there for the current moment. We are really excited to bring this technology to various navigation companies, driving apps and other potential business clients," continued David.

"Our technology provides a level playing field for people trying to find a parking space as quickly as possible. It's a real technology solution and not some archaic auction system that takes advantage of a public good," explained Tomer Neu-Ner, CEO of Parko.
Participating investors in this funding round were SparkLabs Global Ventures, OurCrowd, and a syndicate of European angels. Jeff Pulver, Vonage Co-founder and VoIP pioneer, also joined the company's board of advisors.