Earlier this year, the Securities Board of the State of Texas had proposed rules on intrastate crowdfunding As previously reported, the new legislation will go into effect next month and as with other state investment crowdfunding laws, the intent is to facilitate capital to small businesses and startups – companies that are vital to the economic growth.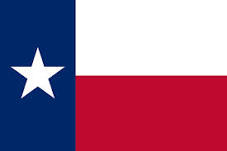 According to Dallas Business Journal, when the legislation becomes active, Texas may use the platform as a way to boost its already strong economy.
Partner at Vela Keller PC law firm in Dallas, Kevin Vela, stated, "With our economy, this is an outstanding opportunity for Texas and for North Texas to take advantage."
Vela also started most likely it will be young, tech-savvy entrepreneurs who take advantage of the funding option and added, "For local business, crowdfunding is going to be an absolutely boom."
The Texas State Securities Board also released its own proposed rules for public comment. These would include the following:
Unaccredited investors can invest up to $5,000 per year in a startup.
Startups raising $1M or less need only to have the CEO certify their financial statements rather than provide audited statements.
Texas crowdfunding portals need only fill out a form and pay a standard filing fee, which provides a basic background check. The portal needs to track investors/issuers and all communications must take place on the platform. Portals do not need to sit for exams and must maintain records of transactions for five years.
Much like the proposals in other states, the Texas rules only rely on the intrastate offering exemption that is set forth in Section 3 (a) (11) of the Securities Act.
Texas-based law firm Strasburger & Price noted the exemption provides that any issue of securities offered only to investors residing within one state, where the issuer is a resident of the same state, is exempt from registration under the federal securities laws. Each state has its own intrastate offering regulations, and exemptions for crowdfunding proposals must generally fall under this exemption or they are preempted by federal securities laws.
An issuer must be a Texas entity to be eligible for the crowdfunding exemption, and it may only offer securities in the state. The eligibility and residency requirements mirror those set forth in Rule 147, enacted pursuant to the federal intrastate offering exemption.
In order to meet the residency requirements, an issuer must be able to demonstrate the following:
The issuer must be organized in and have its principal place of business in Texas;
at least 80% of the issuer's gross revenues during its most recent fiscal year prior to the offering must be derived from the operation of a business in Texas;
at least 80% of the issuer's assets at the end of its most recent semiannual period prior to the offering are located in Texas; and
at least 80% of the net proceeds of the offering must be used in connection with the operation of the issuer's business within Texas.
Although he is for the legislation, Mr. Vela noted, "Theres' going to be a lot of kinks to work out. You could accidentally be giving away your company without a lawyer to go through things."
His key advice for Texans: Wait six to nine months before getting involved with crowdfunding. It will give the market time to work out its kinks.