Crowdfundingroadmap Events has announced further details about their upcoming "3rd Annual Global Crowdfunding Convention & Bootcamp " (GCCB). The gathering seeks to deliver the most educational event the industry will see this year.
The crowdfunding industry is booming. Industry experts estimate that crowdfunding will add at least $65 billion into the global economy in 2014, and with its current growth rate, at least $3.2 trillion by 2020.
Crowdfunding is impacting all types of businesses, creative ventures and industries around the globe. Although the industry is growing fast, understanding how crowdfunding really works and keeping up with such a fast paced industry can be challenging.
For the past few years from across the globe entrepreneurs, crowdfunding industry leaders, creative artists, small business owners, students, veterans as well as SMEs, tech and finance executives and government officials have joined to share best practices and experiences to help educate one another on how to succeed in the world of crowdfunding.
This year will also host the "Success With Crowdfunding" course with Sherwood Neiss, Jason Best and Robert Mitchell from Crowdfund Capital Advisors. In addition, the "Crowdfunding Master Classes" will also include Crowdfunding College where you can become a "CCFP" Certified Crowdfunding Professional intended for professionals and entrepreneurs alike.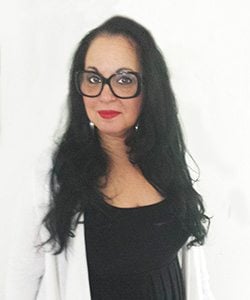 Event producer Ruth E. Hedges encourages everyone to participate, "Whether you're new to the concept of crowdfunding or have been involved in the industry for years, you can benefit by attending this one of a kind Crowdfunding All-star convention."
#GCCB2014 organizers state they will premier and host the world's only and first ever "Annual Worldwide Council of Global Crowdfunding Leaders", a special annual meeting of crowdfunding industry thought leaders from around the globe.
#GCCB2014 will feature three straight days of educational opportunities for everyone. Participants will enjoy a world class lineup of speakers, panels and workshops, interactive mentoring and coaching breakout sessions. Attendees will have the chance to meet face-to-face with leading industry experts, fellow entrepreneurs, renowned industry sponsors and much more. 
#GCCB2014 markets itself as "the one annual crowdfunding event you cannot afford to miss". Held this year from October 23rd – 25th at The Westin Resort & Spa in Lake Las Vegas, Nevada. 
"We plan hard all year round to deliver a healthy dose of fun because we know that nobody enjoys boring business conferences, including us! That's why we've carefully crafted an environment that encourages both the highest level of education in the crowdfunding industry as well as fun-filled entertainment", states Hedges.
Sponsored Links by DQ Promote