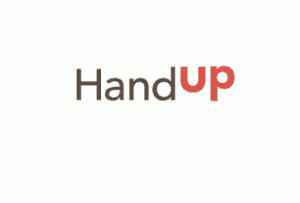 Sharing some news about her successful new smartphone app HandUp, chief executive and co-founder Rose Broome announced to the Wall Street Journal the app has received $850,000 during seed funding round.
According to the publication,  the funding came from Version One Ventures, Launch Fund, SV Angel, individual angel investors including Marc Benioff, Eric Ries and Golden Seeds' Managing Director Kathy Salmanowitz, and the incubators Tumml, 1776 and Urban.us.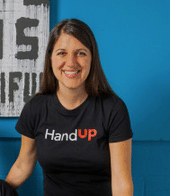 HandUp is a startup with a social mission. They have created an entirely new way for people to donate directly to neighbors in need. Partnering with some of the most well-respected homeless service organizations in San Francisco, we're delivering desperately needed resources to thousands of people in our community. 100% of donations goes directly toward medical care, shelter and other basics needs. The members access HandUp through community partners, connecting them with other services and helping them out of poverty.
Ms. Broome noted, most homeless people do not or cannot maintain an online bank account or consistent Internet access. So HandUp's approach helps them get access to online fundraising when they wouldn't otherwise have the option.
Founder of Version One Venture, Boris Wertz, said his firm is backing HandUp because the company has found a way to "make sure money reaches its destination in the most efficient way, while providing accountability and transparency that wasn't there before in a very fragmented system that meant well, but didn't work well."
With the seed funding, Ms. Broome also revealed HandUp plans to grow its five-employee team, scale beyond San Francisco to help the homeless, and develop partnerships with shelters and non-profits in New York, Washington and other areas with a large or growing homeless population.

Sponsored Links by DQ Promote