Peer to peer lending is super hot right now.  The new approach to providing loans by leveraging technology to match investor with borrower had it's genesis in the United Kingdom.  Since then it has quickly spread across the globe as compelling efficiencies have been delivered to the lending market.  Banks, challenged by antiquated systems, geriatric cultures, over-regulation and a general aversion to innovation have largely watched on the sidelines.  This will change of course as traditional banks rouse from their slumber and realize they are quickly being disrupted.  We are already seeing this exemplified by agreements like Santander and Funding Circle recently announced.
Georgia Quinn, a securities attorney, peer to peer expert, and Senior Contributor to Crowdfund Insider, commented on the announcement by Funding Circle of the $65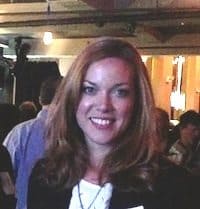 million investment stating;
"This is huge for Funding Circle and a validating moment for the industry. Having such influential figures from the financial industry join the team truly legitimizes marketplace lending. Of course, I hope the real winners today are the small and startup businesses struggling for capital and that Funding Circle turns today's news into thousands of success stories."
With some industry followers predicting that peer to peer lending will quickly become a $1 trillion industry – this is an exciting time for Funding Circle and their peers.

What is Funding Circle?
Funding Circle is a peer to peer or "marketplace lender" exclusively focused on small business. They help accredited and institutional investors lend money to American and UK small business owners looking for finance to grow their business, create new jobs and ultimately accelerate economic growth.
Every day, thousands of successful small business owners struggle to get loans to grow their businesses, battling endless streams of paperwork and unreasonable lending terms. By combining cutting edge technology with industry-leading risk management models, Funding Circle provides small businesses with access to fast, fair and transparent finance; and investors with the opportunity to access attractive returns through an online marketplace.
Funding Circle believes the old banking system is broken, so they are "building a better solution".
Their mission: to build a better financial world.
Basic Stats
Year founded: 2010
Launched in the U.S.: October 2013
Amount lent to small businesses globally to-date: $525 million
Expect to lend $600 million internationally in 2014
Expect to lend U.S. small businesses approx. $100 million in 2014
Number of employees: 160 (as of Q1 2014)
Headquarters: San Francisco and London
Why Funding Circle?
Flexible Loan Size: $25,000 to $500,000 small business loans (up to £1 million in UK)
Affordable Interest Rates: From 9.99% to 20.99%
Simple and Manageable Payments: 3 to 5 year terms and fixed monthly payments
Transparent fees: Only a 2.99% origination fee
No Prepayment Fees: Funding Circle doesn't penalize borrowers who repay early
Quick Application Process: Full application takes less than 10 minutes
Fast Decision: Pre-approval within 48 hours and funds in under 14 days
Paperless Process: Electronic documentation and signatures save time and paper
COMPANY STORY
U.S. Management Team
Sam Hodges: Co-Founder and U.S. Managing Director
Andrew Mullinger: Co-Founder and Global Head of Credit 2
UK Management Team
Samir Desai:  Co-Founder and CEO

James Meekings:  Co-Founder and CMO

Andrew Mullinger:  Co-Founder
Equity Funding
Total funding to date: $123M

Seed Funding (Feb. 2010) – $1.1M. Investors: Founders, Friends and Families
Series A – $ 4.14M (April 2011). Investors:
Index Ventures
Series B – $16M (April 2012). Investors:

Union Square Ventures
And prior investors

Series C – $37M (October 2013). Investors:

Accel Partners
Ribbit Capital
And prior investors

Series D – $65M (July 2014). Investors:

Index Ventures
Accel Partners
Union Square Ventures
Ribbit Capital
Funding Circle's U.S. Founding Story
Funding Circle was born out of frustration with the traditional small business loan process. As small business owners themselves, Funding Circle's two U.S. founders, Alex Tonelli and Sam Hodges, experienced first-hand how hard it is for small businesses to access finance.

Alex and Sam were classmates at Stanford Business School and after first embarking on separate successful careers in finance and technology, opened a chain of successful fitness centers together. When they couldn't get a small business loan to grow the business – despite the company's great success – they knew something was wrong not just for them, but for the majority of the engine of the economy. So, they set out to build a better solution for American small business owners.

About Sam Hodges

As Co-Founder and U.S. Managing Director, Sam is responsible for overseeing the overall strategic direction and day-to-day operation of Funding Circle in the U.S. Under his leadership, the U.S. business has grown exponentially since its foundation in 2012 and has emerged as the world's largest online marketplace exclusively focused on small business loans. He co-founded the company after seeing how hard it was to get a loan for the small business he helped build, a successful gym franchise.

Before co-founding Funding Circle, Sam served as vice president of business development at SecondMarket, the leading marketplace for alternative investments. There, Sam was responsible for corporate and business development and the company's geographic expansion efforts. Sam was also part of the investment team at Pequot Capital, an $8 billion global fund manager, where he covered investments in financial technology and information services. He started his career as a strategy consultant at Katzenbach Partners, where he advised financial services and technology companies. Sam currently serves on the boards of two private companies. He received his MBA and MS from Stanford University and graduated, magna cum laude, from Brown University.

Sponsored Links by DQ Promote