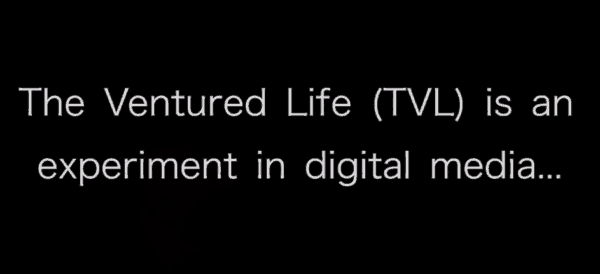 The Ventured Life Co-Founder Tim Drager explains his team's project, "The aim is to publish one medium-form article per week for 12 weeks in a TV-season style format. With each issue or episode, we will also publish side-content in the form of Q&As with the writers and subjects of our content, as well as videos, info graphics and photo essays. We want to move beyond press-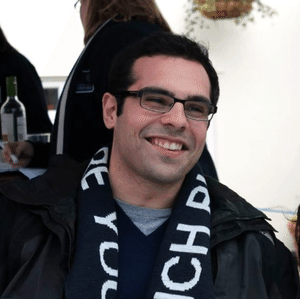 release style articles about startups that seem to focus on just the next big thing. Rather we want to engage our readers in a dialogue about the cultural and economic challenges we currently face andy tap into the psyche of the people trying to tackle them. Ultimately we want to build a community of thought-leaders within the 'innovation' space. Each article will be written by a freelancer who we are paying above industry standard for web content. We are currently soliciting crowdfunding through our website using a native perks based donations protocol…"
The "season-based online magazine" has seen success in its campaign thus far, raising over $3,000 of its $5,000 goal. Why an online magazine with this type of format?
"More than ever before, the youth demographic or 'innovation generation' has the means to impact society in a profound way. Start-up costs for scalable businesses have fallen dramatically and global communication channels ensure a powerful voice can be heard all over the world. We will examine in-depth the issues that young leaders are combating through their businesses, organizations, and research," shares TVL.
Why does The Ventured Life warrant a full season?
"Today, we are bombarded with media. Choices are endless and quality varies dramatically," indicates TVL's campaign. "By offering a season, we can ensure that every piece of content meets our high standards. Further, with no commitment beyond the single season subscription, as a subscriber you will not feel the burden of perpetual payments. Without an automatic re-subscription system, the only way we will be able to continue producing content is to offer high quality content."
Why fundraise?
"We are launching this fundraising campaign through our website to raise a minimum of $5,000 in order to set up the business and run a 12 week season. Of this $5,000, more than 50% will be allocated to hiring creative talent. All donors will receive free subscriptions to the first season of TVL. Depending on the funds raised, we will run up to 4 different season lengths:• $1000 raised: 4 week season• $2000 raised: 6 week season• $3000 raised: 8 week season• $4000 raised: 10 week season• +$5000 raised: 12 week season with any additional funds being allocated to developing extra side-contentIn consultation with leading young freelancers, we decided that paying $250 per article (above industry standard for web content) will allow us to attract top young journalists."
Given the subscription model, we will not ask our writers to produce click-bait journalism and we will allow them to express themselves with journalistic integrity. Our payment system provides the journalist with not only a monetary incentive but also a chance to further his or her professional reputation with a quality piece of investigative journalism. Using our deep networks and putting out calls to journalists, we will source some of the top young journalists who are willing to go the extra mile for great content."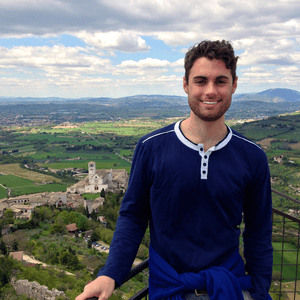 Co-Founders Tim Drager, Jason Bell, Mike Williams and Zack Bell make up the young and motivated The Ventured Life team who met while studying at Oxford.
"Between the four of us, we have a breadth of experience in media, journalism, business, and startups, as well as technology and art – all the necessary tools to execute TVL successfully," TVL shares.
Drager, TVL's lead business and strategy lead, is currently finishing his MSc. in Financial Economics at Oxford University. Editorial Director Bell's work has recently appeared in Guernica, Vice, The Brooklyn Quarterly, and Alimentum. He graduated in 2013 from Columbia University, where he was Editor-in-Chief of The Columbia Review. Finishing up his senior year at Notre Dame while taking the tech lead for TVL, electrical engineer Williams has co-founded two technology startups and has worked as a Software Developer for Ingersoll Rand and General Electric.
Art Director Bell is a cinematographer and artist who recently received his Bachelor of Arts at Yale. He will be pursuing a Masters of Fine Arts at the USC School of Cinematic Arts next year.With its recent launch, The Ventured Life released a 3-week bootstrapped teaser season to "demonstrates a minimum quality standard" TVL can meet with funding.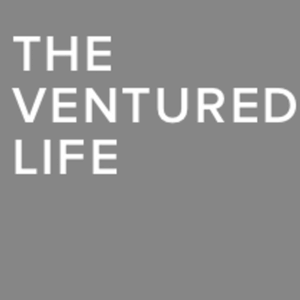 A sampling of episodes gives potential backers a taste of the start-up's format. The three-week teaser includes: "FROM MOTOWN TO GHOST TOWN? NOT EVEN CLOSE: How Detroit Could Become the Silicon Valley of the Midwest"; "CAN DATA VISUALIZATION RESTORE FAITH IN THE FINANCIAL SYSTEM? An inside look at three start-ups that are banking on it"; and "WHO IS MARIAN HILL? From SoundCloud to Stage."

Backers swag includes a free subscription to TVL for a $15 pledge, an online Q&A session with Marion Hill for $40, an editorial committee opportunity , two free subscriptions and a TVL t-shirt for $100 and permanent recognition as a Contributing Founder of The Ventured Life for $500. The Ventured Life's campaign ends on 31 July.

Have a crowdfunding offering you'd like to share? Submit an offering for consideration using our Submit a Tip form and we may share it on our site!

Sponsored Links by DQ Promote