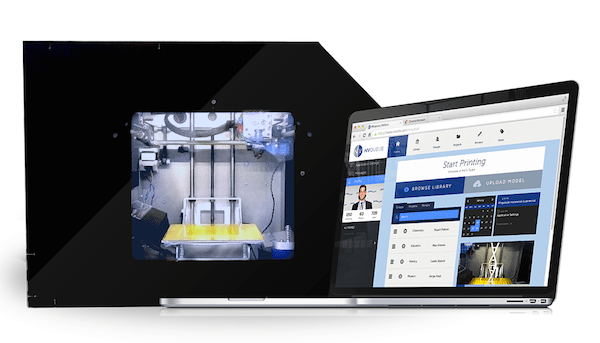 Boston-based NVBOTS, a 3D printing startup founded by MIT students, is seeking to raise $150,000 with a crowdfunding campaign on Fundable. The funds from this new campaign, which launched today (July 23rd), will be added to an $850,000 seed funding round that the company has raised over the past four months.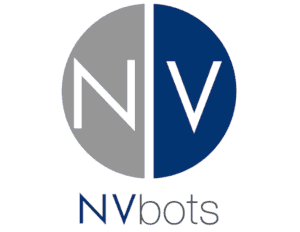 NVBOTS builds 3D printers with the goal of inspiring creativity and helping tomorrow's innovators bring their ideas to life. The company noted, "Our fully-automated, cloud-connected 3D printer is the first of its kind, making it easy to share a printer among multiple users and send projects ot be printed wirelessly via the cloud."
The NVPrinter by NVBOTS is considered the first 3D printer that is as easy to use as an inkjet paper printer that does the following: 
Easy to Print: Upload your own file or choose some from the NVBOTS' library of printable content, use our 3D print preview tool, then add it to the queue.
Easy to Share: The company's patent-pending robotic arm removes items from the printer as they finish printing, so you can queue up projects from multiple users and print them one after another.
Easy to Manage: With the company's simple management system, administrators can approve and manage the printing queue as needed. NVPrinter live video feed eliminates the need to monitor the print for hours at a time, so you spend less time babysitting and more time creating. Print 24-7 without any physical interaction.
During a recent interview, founder of NVBOTS, AJ Perez, said, "[NVPrinters are for] those kids in the world that aren't computer junkies, but real-world junkies that want to create physical things, this is the pinnacle of bringing their ideas to life."

Also discussing the NVPrinters demonstration at an MIT fair earlier this year, Perez explained, "People who owned 3D printers really saw the value in it."
NVBots printers have already logged in over 5,000 hours of print time and more than 1,000 successful print jobs. Unlike any other 3D printer out there, NVBOTS includes:
Print from any device option
Automatic part removal
Protective enclosure
Built-in camera
Queue management
Cloud based
Administrative control
User-friendly interface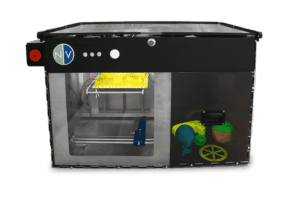 Sharing his thoughts about the features, Perez added, "Now you can access your printer through the cloud. Instead of having to physically be there, you can access a live video feed. A robotic arm scrapes off the part and automatically starts the next job."
In regards to the future, the company wrote, "NVPrinters are going to change 3D printing everywhere, from the factor to the office to the lab. But the most exciting place that NVBOTS is making a difference in our schools."
Have a crowdfunding offering you'd like to share? Submit an offering for consideration using our Submit a Tip form and we may share it on our site!