Los Angeles based Fund Dreamer, Inc., is a crowdfunding platform helping women and diversity groups fund their dreams.  A social enterprise focused on changing startup dynamics, the young platform is on a mission to provide a crowdfunding environment for women and diversity focused projects.
Co-founded by Ellie Shapiro, an IT veteran with over 20 years of experience, she was recently quoted in Forbes stating;  "I have seen a lot of women whose ideas have been cast aside, only to find out that it was later moved to a male counterpart for development".
Her team intend on leveraging their collective knowledge in technology to help level the playing fields.  There are plenty of great ideas that lack funding.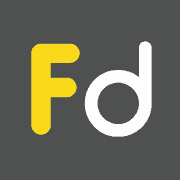 Fund Dreamer is a crowdfunding platform that has position their site as a low fee platform at just 1% of funds raised . Fund Dreamer wants to leverages social media to reach a wider donor and investor base to make your campaign successful.

Describing the platform, the platform's team stated, "Fund Dreamer helps fund raisers reach their goals through social media amplification. Kickstarter and GoFundMe charge higher fees of 5%, PledgeMusic charges 15% and do no social media amplification. We're a lean, disruptive start-up."

Currently, less than 5% of Venture funding goes to Women owned startups and Fund Dreamer has a mission to change this inequality. Fund Dreamer believes in social obligation to help and address this underserved market by connecting them to affluent investors.

Sponsored Links by DQ Promote