Readers may recognize hearo.fm's name from its two showcases and 40+ bands who played at this year's SXSW.  Breaking into the music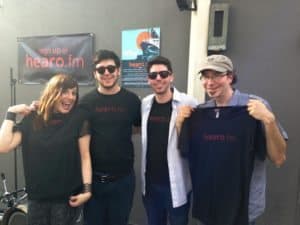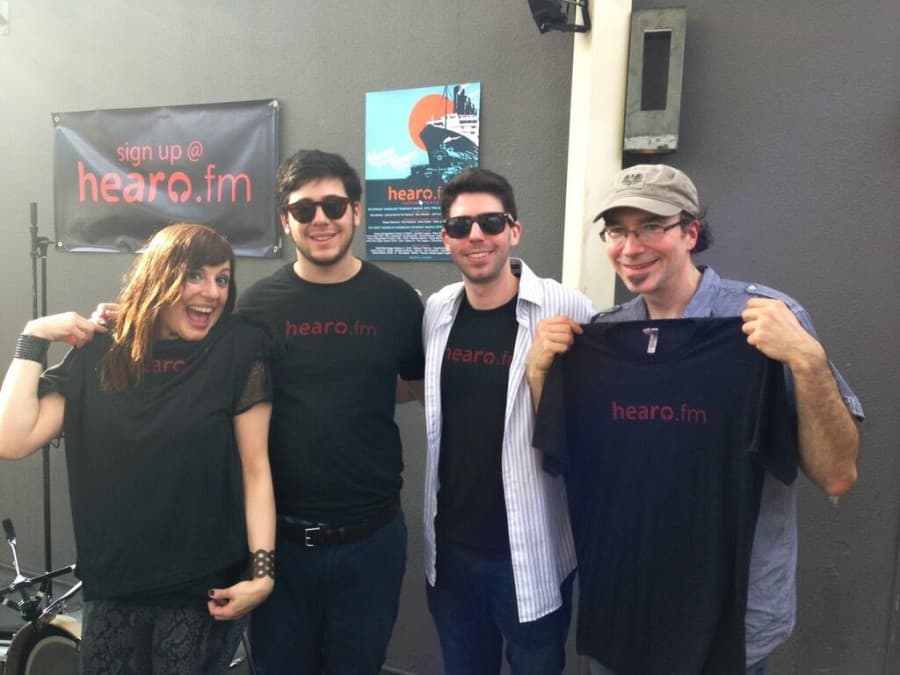 5.9 Billion in annual revenue, hearo.fm has grown into a global music marketplace aiming to claim the indie artist segment of a realm dominated by iTunes and Spotify.  The startup not only boasts over 4,000 indie artists on its platform and over 56K twitter followers, but the angel-backed support of Andy Hertzfeld, co-creator of the Macintosh.  Currently equity crowdfunding on SeedInvest, hearo.fm seeks to raise $1,000,000  with a minimum investment of $5,000. 
The pitch: "hearo.fm is a global music marketplace that enables independent artists around the world to showcase and sell their music and content directly to fans. There is a huge untapped market of millions of artists around the world with quality unlicensed music. The licensing structure of the industry is far too complex which creates a barrier to entry for most artists and musicians.  hearo.fm's proprietary architecture enables artists to stream and sell their music under a non-exclusive hybrid license."
While at Brown, several of the hearo.fm team met as musicians networking and collaborating with other local musicians.  As Co-Founder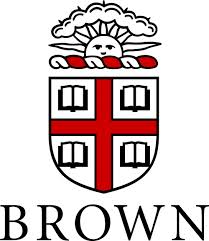 Andrew Antar began designing a social network targeting local musicians, he recruited a team of engineers including fellow Brunonians Ryan McVerry and Charlie Harrison and web developers to build the site. Backend engineer James Pic and frontend engineer Adrian Tavares round out hearo.fm's team.  At the same time, Andrew's brother, Co-Founder Brian Antar, was at Penn producing music and researching a better way to sell music directly to fans without navigating through major music labels, complex licensing, and digital distributors while still allowing streaming. The brothers quickly realized the niche opportunity of building networks for musicians when they collaborated.  Andrew Atwar notably  worked on developing Brown Venture Labs, Brown University's first start-up incubator; soon after hearo.fm graduated in the the lab's first class of ventures.
The future product: "The impending launch of our main music discovery platform which we call Hearo One. H1 dramatically simplifies our interface to 1 super-functional and engaging page which combines music discovery, streaming and buying directly from an artist's social store. Hearo One is geared to change the face of music for independent artists around the world, and we are more excited than ever to bring this product to light."
hearo.fm highlights its differences from other music services on its website's FAQs: 
Soundcloud is a great audio-sharing tool, but it does not have a music distribution mechanism with payments to artists or pages layouts where bands can share their photos, videos, and shows like hearo.fm does.
Bandcamp is a great distribution tool for independent artists, but hearo.fm improves on this by providing more robust social and discovery tools for artists and an API-based seamless payment system.
ReverbNation is a great advertising tool for artists, but hearo.fm provides a much cleaner UI and music listening experience for fans.
iTunes is a great distribution service for major label artists and listening platform for fans, but it lacks in social networking tools and discovery of independent artists that hearo.fm provides.
Spotify (and Rdio) are great discovery streaming services for fans, but royalties are only $0.007 per play making it unfair for artists, while hearo incorporates direct to fan distribution opportunities where fans can pay artists directly.
Last.fm is great social networking tool for music fans but artists do not curate or control their pages and there is limited streaming and no distribution opportunities.
Pandora is a great radio discovery tool, but it lacks artist pages with on demand streaming and pays artists less than Spotify.
Facebook (and Twitter) are a great social networks that many artists utilize, but they were not created for music and thus lack discovery streaming and music distribution features. Hearo is the social network made for music.
SeedInvest members may tune into hearo.fm's crowdfunding campaign for more detailed financial information and updates.

Have a crowdfunding offering you'd like to share? Submit an offering for consideration using our Submit a Tip form and we may share it on our site!

Sponsored Links by DQ Promote