Ready to unleash its unique timepieces to the market, NOOKA has launched a Indiegogo crowdfunding campaign for its NOOKRONO Chronograph Watches. Within one week, the project raised well over its $10,000 goal and reached nearly $45,000 from close to 189 backers.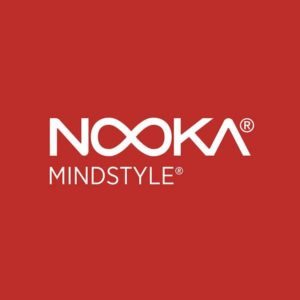 Sharing details about the watches, the Nooka team stated, "The NOOKRONO is our take on the classic chronograph-style wrist watch. With this project, our goal is to create a beautiful, contemporary timepiece with a movement designed in-house that will compete with those used in Swiss or Japanese watches."
"The inspiration for this design is Space and the Space Race of the 1960s. The dial and face of NOOKRONO are evocative of spaceship launchpads, ready to reach the stars, and the intersecting lines represent directions you can go in the explorations of your own space and time. The watch will only be available in 4 very limited editions exclusive to Indiegogo, and will only be available during the campaign."
The four NOOKRONO styles are:
NOOKRONO Multi: Limited to 500 units, blue-and-orange, soft silicone band, and clear mineral crystal.
NOOKRONO Steel: Limited to 500 units, black-and-gray, soft silicone band, and clear mineral crystal.
NOOKRONO Night: Limited to 500 units, black, stainless steel band, and green sapphire crystal.
NOOKRONO Lux: Limited to 10 units, 18k gold-plated face/band, and clear sapphire crystal.
Also sharing what the funds will be used for, the team explained, "With 10 years of experience, NOOKA is a proven studio that knows how to bring a concept into production and reality. With the funds we receive, we will be able to follow through the design process until completion of the product, create the new molds necessary for manufacturing, and complete all the testing and prototyping required to insure a fantastic end result. Any additional funds will be used to help us develop the next generation of NOOKA products and supports our ongoing student internship program."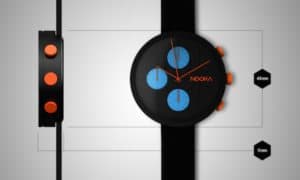 NOOKA is a New York fashion design company founded by artist and designer Matthew Waldman. It is prominently known for its timepieces, and is constantly pioneering its craft of expressing intuitive processes with physical objects. The team revealed, "The ethos of NOOKA is universal language, which guides the creation of products with enhanced functionality and a techno-progressive philosophy."
"Our work has had an enormous impact on the younger generation, generating a greater interest in both industrial design and linguistics."
NOOKA's crowdfunding campaign is set to close on September 20th.
Have a crowdfunding offering you'd like to share? Submit an offering for consideration using our Submit a Tip form and we may share it on our site!