Outdoor lifestyle brand, Timberland has announced a partnership with charity platform CrowdRise.  Timberland has placed a "call for entries" for its inaugural "Timberland Serv-a-palooza Challenge" – a volunteerism competition the brand is hosting in partnership with CrowdRise. The six-week Challenge will encourage consumers to volunteer for a cause of their choice for chances to win prizes for themselves, as well as big donations for the non-profit organizations they choose to support.

For 17 years, Timberland has held a longstanding commitment to volunteerism through the brand's signature Serv-a-palooza event. Originally created as a way to support employees in using their 40 paid volunteer hours on a large scale, Timberland states the annual event has been very successful and inspiring for employees. In April 2014, Timberland surpassed the one million hours served milestone. Now, Timberland wants to get started on its next million hours and motivate the public to get out and volunteer, too. Through the Timberland Serv-a-palooza Challenge, anyone wishing to volunteer can sign-up.   Prize rewards – will begin Monday, August 11th and continue through Thursday, September 18th.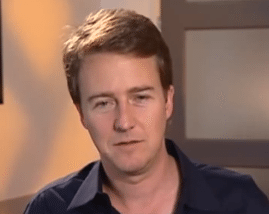 CrowdRise was created by actor and philanthropist Edward Norton.
"I'm a big fan of Timberland. I wear their shoes all the time and I also admire their longstanding commitment to environmental sustainability and community service," said Norton. "We couldn't be more thrilled to work with a company that's got such great priorities to leverage their volunteer efforts in exciting new ways."

"Volunteerism is an integral part of Timberland's heritage," said Atlanta McIlwraith, Senior Manager Community Engagement. "Partnering with a socially innovative platform like CrowdRise gives us the opportunity to engage with our consumers in an exciting way; and it reinvigorates our own commitment to giving back. It's inspiring to imagine the impact this partnership could have in communities around the country." 

CrowdRise was launched in 2009 by Edward Norton, Shauna Robertson and Robert and Jeff Wolfe. The platform was the result of an experiment with what turned out to be a successful campaign to raise money for the Maasai Wilderness Conservation Trust during the New York City Marathon. They raised $1.2 million in less than 8 weeks, much of it from small donors who gave more than once, making it one of the top fundraising success stories of the marathon.