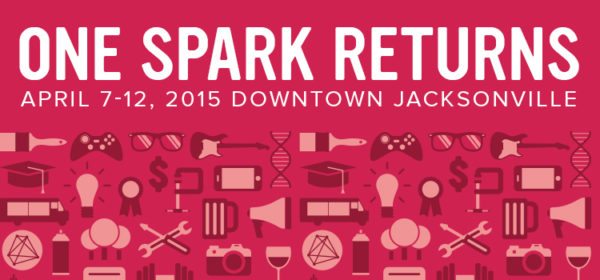 Not one to remain stagnant and reflect upon past success, "The Worlds Crowdfunding Festival" is looking to grow and build upon the success experienced in 2014.  The next event will be held in April 2015 – more than 6 months out – the planning has already commenced.  Having surveyed participants and analyzed past events One Spark has compiled a list of changes they intend on adding to the forthcoming festival in Jacksonville, Florida.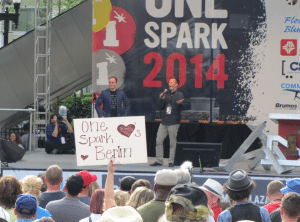 Today One Spark Co-Founder and CEO Elton Rivas and One Spark Executive Director and COO Joe Sampson announced One Spark 2015 will be held April 7 – 12, 2015 and several key improvements for the World Crowdfunding Festival's third year.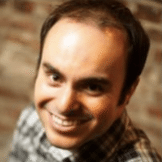 According to Co-Founder and CEO Elton Rivas and One Spark Executive Director and COO Joe Sampson, many of the changes for One Spark Jacksonville year three are centered around improving the festival experience for creators, in-line with One Spark's mission: connecting creators and entrepreneurs with the resources they need to make their ideas a reality.
The first improvement announced was One Spark Jacksonville moving from a five day event to a six day event. The One Spark 2015 Speaker Summit, included in the creator entry fee this year for the first time, will be held during the day on Tuesday, April 7, 2015 at the Florida Theatre, followed by a large-scale opening event and kickoff party in Hemming Park in the evening. Wednesday, April 8, 2015 through Sunday, April 12, 2015 will be the showcase days for creator projects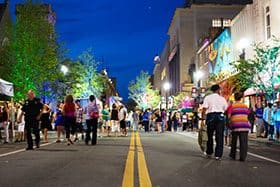 throughout downtown Jacksonville, similar to past years, with a Closing Ceremony on Sunday afternoon.
Another key improvement, in the spirit of One Spark as the World's Crowdfunding Festival and designed to increase the number of direct individual contributions to creator projects at the festival, contributions at One Spark will now be rewards-based. Just like traditional online crowdfunding platforms such as Kickstarter or RocketHub, creators at One Spark 2015 will be able to offer rewards through their project profiles on OneSpark.com to contributors. More details on rewards contributions will be available prior to the opening of creator registration on December 1, 2014.
One Spark 2015 will also increase the number of creator project categories from five to six. Last year's categories, art, innovation, music, science and technology, have been changed to art, education, health & science, music, social good and technology based on creators' strong feedback to dissolve the innovation category and to create education and social good categories.
Also announced was a revamped and increased awards structure for creator projects at One Spark 2015. In 2013, One Spark offered a $250,000 structure, and in 2014, $310,000 in guaranteed crowdfunds and awards. One Spark 2015 will offer $350,000 in guaranteed crowdfunds and cash awards:
A $150,000 crowdfund distributed to creators by attendees' votes
An increase for the top-voted project cash awards in each category to $15,000 each, up from $10,000 last year
An increase for the juried awards in each category to $15,000 each, up from $10,000 last year
An increase for the project that receives the most individual contributions from attendees as well as backers anywhere in the world through the One Spark website or app will also receive $15,000, up from $10,000 last year
A brand new award this year of $5,000 will be awarded to a creator project based in Jacksonville that is judged to have the biggest potential impact on our city
One Spark will also be providing a native app for voting and contributing for the event in 2015. This new app will be available for Android & iOS devices to improve the voting and app experience for attendees and creators. Voting is central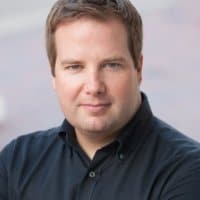 to One Spark as it allocates the $150,000 crowdfund and the top-voted project awards in each category.
"We've used the last three months to analyze the data and feedback received from One Spark creators to make some truly significant changes that we believe will make the festival an even better platform for creatives from all walks of life," said One Spark Executive Director and COO Joe Sampson. "After all, creators are the epicenter of One Spark, and the heart of the festival."
One Spark has also exported their concept to Germany with an event to be held in Berlin this coming September.

Sponsored Links by DQ Promote