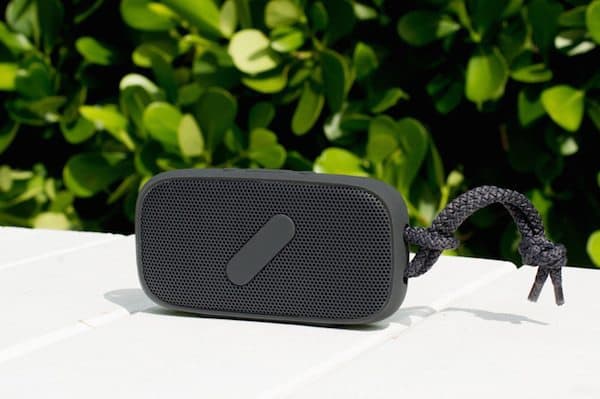 During the final days of its crowdfunding campaign on Kickstarter, NudeAudio Super-M reaches $556,389 from 5,578 backers. The device is a super-high performance Bluetooth speaker that is waterproof and sand proof that fits in any jeans pocket.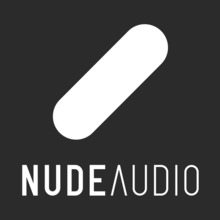 As previously reported, the NudeAudio Super-M is about the size of a SOL Republic x Motorola's deck speaker but sounds about 5x better and if half the price. Sharing the back story of the project, the NudeAudio Super-M team wrote, "It all started in 2013 when a designer from San Francisco teamed up with a group of acoustic expert and manufacturing veterans, with the vision of creating a line of portable speakers that would challenge the trend of a booming Bluetooth speaker market that packed lots of features into the product, but lacked focus on acoustic performance."
The device comes with the following features:
4 full-range, high-performance neodymium drivers that are tightly packed on both sides, with each pair complemented by a passive radiator.
Highly efficient amplifiers and powerful Lithium-ion battery along with a state-of-the-art Bluetooth 4.0 chipset that ensure the best signal and efficient battery use.
Pumps out incredible, 360º sound and keep the party going for 8-hours straight, all from a package that fits in the user's jeans pocket.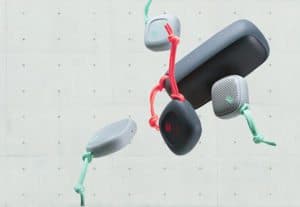 During a recent update, the team noted, "We are talking a lot about protecting the technology inside the speaker against its environment. But we need and enjoyable environment in the first place so let's help protecting it. 5 square meters at a time."
"Today, we are introducing the Cuipo special edition. With each unit sold, we will purchase 5 square meters of rainforest for you to own and keep protected against deforestation. You will receive documentation and the geolocation of your personal 5 square meters. Interesting fact: The rainforest has a population of one monkey per square meter. No, you will not own 5 monkeys."
"We are partnering on this with Cuipo, a lifestyle brand dedicated to preserving prime rainforest around the globe. Cuipo was created to inspire the preservation of our planet's most vital ecosystem by empowering individuals and institutions to act and become responsible trustees of our planet."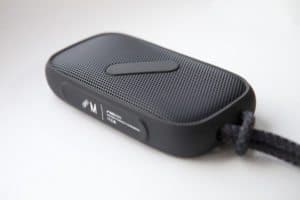 Since the campaign reached its $500,000 stretch goal, the NudeAudio will be offered in new colors. The team wrote, "To avoid ending up with a Frankenstein color craziness, we like to frame the options a bit and suggest two ways of applying your color."
MONOCHROMATIC: Super-M combines many materials and texture, which make it look great in a single monochromatic color.
COLOR SIDEKICK: While all body parts are in one main color, the cord as well as the inside of the cord hole feature a contrast color. For this one, we could consider the fabric behind the grill to be in the accent color as well.
NudeAudio Super-M's crowdfunding campaign is set to close on August 15th.

Sponsored