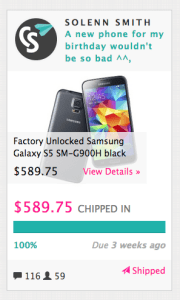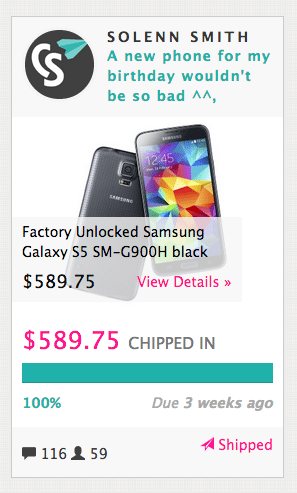 Austin based Chip'n Ship has released its beta version as their new crowdfunding platform created strictly for shopping online. The new site has been launched by Altlimit,  an Austin-based software development startup founded in 2004 by Faisal Raja.  The platform targets the average online users letting them create a shopping wish list and enabling other users to chip in.
"You don't have to be someone who can change the world to use this platform," says co-founder Monna Lissa. "This is practically for everyone. For the ladies, men, birthday celebrants, anyone who wants to buy something online with a little help. It can even be used as a gift registry for birthdays and weddings or for a group of friends who wants to share expenses for a common interest."
Aside from serving as personal wishlist and gift registry platform, creators envision Chip'n Ship becoming a primary option for managing donations for institutions and other causes. The platform can be used to build a school library or donate goods to victims of natural disasters.
"The good thing about Chip'n Ship is that there are no chances that the money you chipped in for buying a book ends up elsewhere," the other co-founder Faisal Raja said.


Chip'n Ship addresses fraudulence by letting beneficiaries receive actual items instead of money at the end of a successful campaign. The founders believe this feature sets Chip'n Ship apart from other crowdgifting platforms.

Sponsored Links by DQ Promote