Friendly Atheist blogger, Hernant Mehta, announced last week that he has decided to axe his new book, titled God is an Abusive Boyfriend (and you should break up),  and the associated  crowdfunding campaign on Kickstarter. Explaining the key reasoning behind the project's cancellation, the author admitted it was due to negative feedback he received during the first 24 hours.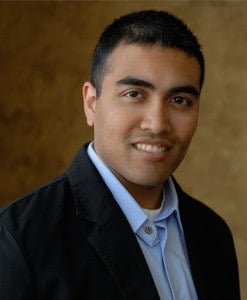 Explaining the story behind the book, he wrote, "I recently wrote and filmed an Atheist Voice video about how God was really no different from an abusive partner. The reaction was overwhelming positive (at least from the viewers who watched the whole thing)."
"I knew Tracey [Moody] had produced some wonderful artwork for my website and I asked her if she could create images for some of the comparisons I was making. What she created blew me away, and we decided to turn an adapted version of that video into this book."
Examples of God being "abusive" included:
Is He ever absent when you need Him the most?
Do you worry about getting on His bad side?
Are his demands unrealistic?
Are you afraid of what might happen if you leave Him?
Addressing whether the book's material is considered offensive, Mehta wrote, "We understand some people will have strong feelings about this project, but it's certainly not our goal to offend anyone. Our goal is to get people to reconsider their relationship with God. We all know people who feel like they need Him, we know it's possible! So this is our way of offering a different perspective on God than the one people usually hear in church."
Unfortunately, the goal did not come across very well to backers on the crowdfunding giant's platform. After one day, Mehta wrote in the campaign's update section, "Even if I believe the concept behind the book is a valid one, the execution was poor and it upset a lot of good people. My apologizes to anyone in that crowd."

He also stated, "Because people have suggested that we're somehow making light of domestic violence, we wanted to assure you that's not the case. In fact, we take the issue very seriously. This idea of God as an abusive partner is not a new one and a lot has been written about the parallels. Many of those essays, however, are written for a more academic audience. Our goal is to simplify those thoughts and present them in a way that will hopefully be more effective."

"To those who say we're trivializing the seriousness of abuse, we would respond by taking into the millions of people who are taught to believe that their every move is being watched, that they are constantly judged, that they'll never be good enough, and that they deserve the bad things that happen to them. That mental torment will follow a lot of them well into adulthood, affecting their real world relationships. The parallel with domestic abuse if a very real one (other than that God is a figment of the imagination) and that's what we want to show in this book."

Have a crowdfunding offering you'd like to share? Submit an offering for consideration using our Submit a Tip form and we may share it on our site!

Sponsored