Regulators in Washington D.C. are proposing a new set of rules for crowdfunding that will allow the district's businesses to raise up to $2 million a year.  A new twist in the intrastate crowdfunding movement as this would be "intra-district".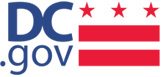 Washington Business Journal reports Department of Insurance, Securities, and Banking (DISB) issued the proposal that would create legal framework that companies could raise cash through a large number of small investments and, more importantly, to trade shares for those funds.
The proposal, which also makes use of the popular intrastate exception" from registration, the District-based companies will be able to receive funding from District-based backers. The amounts companies can raise each year are based on the level of their financial review and disclosure.

According the rule, the total would be limited to $500,000 for a business that presents "financial statements, including balance sheets, income statements, and cash flow statements for the past three years, or as much of that time as the issuer has been in operation, that are certified by the principal executive officer to be true and complete in all material respects."

The number may increase to $1 million if a company undergoes a GAAP-compliant financial review, and $2 million if that company has recently had an audit.

The proposed rules are open for comments during a 30 day period that commenced on August 8th.

Sponsored Links by DQ Promote