During the 2014 San Diego Comic Con last month, creator of the hit series Babylon 5, J. Michael Straczynski announced new plans for a feature film of the former sci-fi series. Although it's not sure whether or not the show's studio, Warner Bros will jump on board, Straczynski admitted the show will not be relying on crowdfunding.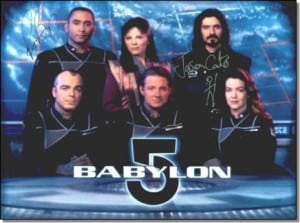 According to TV Wise, Straczynski stated he hopes to use actors from the series in new roles of the film and, thanks to his deal with the studio from the 90s which allows him to retain the feature film rights, he will making it no matter what. He also declared he will be penning the story next year for a projected 2016 production start date.
With the news that Straczynski is prepared to approach the project alone and product it through his own Studio JMS, the budget has been announced as being between $80 – $100 million. This raised questions as to how he will be able to secure funding.
When asked about turning to crowdfunding platforms like Kickstarter or Indiegogo, Straczynski answered, "I would rather not. As much as I understand that Kickstarter and crowdsourcing are a way for those outside to get involved in the process… I have resisted the lure, because it feels to me like taking advantage of the fans."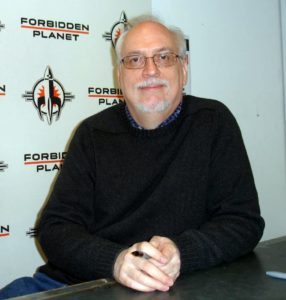 Instead of putting the film's fate in the hands of the crowd, Straczynski revealed he will be using the forward momentum of Studio JMS to fund the film. The studio is currently producing a show for Netflix called Sense8 and are currently developing other television series and films. The studio will use these high profile projects to stimulate investments up to $200 million, which will be used to finance the Babylon 5 film, should Warner Bros decided to not produce it.
Straczynski noted, "So here's the plan. We're going to have, through Studios JMS, at least two maybe three [television] series on the air next year. We're going to have at least one or two movies going ahead. I'm going to use that to parley serious investments in the studio… I'm not taking Kickstarter, I'm talking a hundred million dollars to two hundred million dollars. We already have people lined up who are interesting in [investing in Studio JMS]."
Have a crowdfunding offering you'd like to share? Submit an offering for consideration using our Submit a Tip form and we may share it on our site!