Seeking to help others in need, a Nashville-based organization called the Servant Group International (SGI) launched a crowdfunding campaign on GoFundMe to raise $50,000 for the Iraq Refugee Crisis.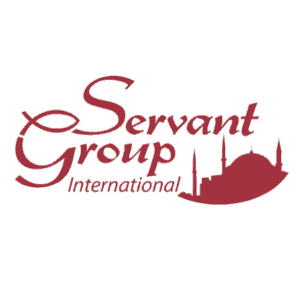 SGI is a non-profit Christian organization that works to share good news and hope with its Muslim friends. The organization was found in 1992 to help meet the needs of thousands of Kurdish refugees from North Iraq, who came to Nashville after the first Gulf War. Since then, the organization has grown to include programs in several Middle-Eastern countries in additional to their initial work among refugee communities.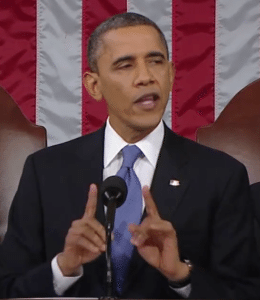 Last Thursday [August 7th], U.S. President Barack Obama announced the country would take action against Sunni fighters in Iraq, and noted that the measure was meant to avert a religious crisis in the country. Referring to a religious minority group, Yazidis, which was besieged by the fighters, Obama stated, "We can act, carefully and responsibly, to prevent a potential act of genocide. Therefore I authorize targeted air strikes if necessary to help forces in Iraq as they fight to break the siege and protect the civilians trapped there."
The next morning, SGI launched the project on the crowdfunding platform. Explaining their efforts, the organization wrote, "'Churches in Erbil are working very hard with and support thousands of displaced Christians…' They need our help. We have ways that you can join with them and us in this effort. Last night, the U.S. airstrikes helped, but it remains uncertain if that will be enough to keep ISIS from invading Erbil or other Kurdish cities. All of the main cities are beginning to fill up with refugees: Christian, Yezidi, and Muslim."
"Our local partners are working to provide food, water, bedding, shelter, medical care, and kindness. Camps are under construction to provide shelter to families who have been living in the streets, sleeping wherever there is grass or shade."
Also noting what really pushed the organization to take action, they wrote, "One of our local partners reported, 'Church buildings (all denominations) and other facilities that have been used as shelters are overcrowded with families. You cannot imagine these families' poor conditions, food, water, and other basic supplies like mattresses and clothes are desperately needed despite all the efforts from different Governmental and Nongovernmental aid.' We think there will be a food crisis very soon. Please if there is any possibility of getting any donations to support them with food and water, now is the time for it."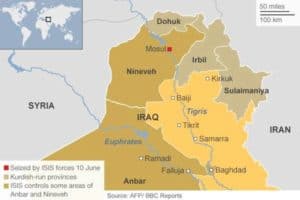 Within six days, the campaign managed to surpass its initial goal and raised over $79,000 from 465 backers. Sharing more news about their efforts, SGI wrote, "This morning, the Yazidi families received a week's supply of food. $5,000 worth of medication has been purchased and sorted. We have been working with 450 Christian families occupying two school buildings and a preschool floor. Forty prescription lists have been refilled. Oral rehydration solution in sippy cups was a big attraction. Diapers, soap, detergent, wheelchairs, and disinfectants were given out as mobs of ladies pushed and shoved. Another group of doctors is working to distribute meds at the Catholic Church."
"The cities are now calm, relieved that the borders are contained and trying to resume normal daily life."
Have a crowdfunding offering you'd like to share? Submit an offering for consideration using our Submit a Tip form and we may share it on our site!